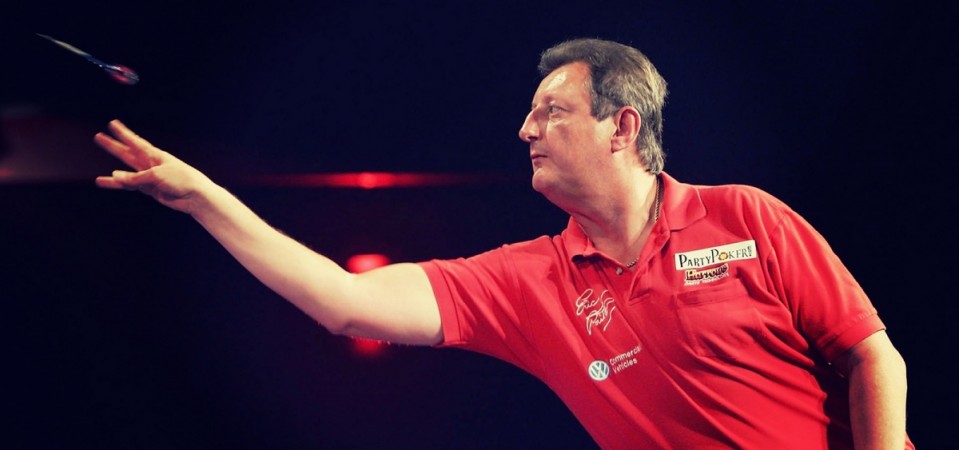 Eric Bristow has been branded 'the most offensive man that's breathed oxygen' and accused of trying to profit from the football abuse scandal by asking for £5,000 to discuss why he called victims 'wimps'.
The shamed darts star, 59, caused outrage on Twitter by claimed the young footballer should have stood up to those who assaulted them and then 'sorted them out' as adults, the Daily Mail reported.
In the tweets, he suggested the victims were not "proper men" like "tough guy" darts or rugby players.
Marilyn Hawes, whose three children are victims of sexual abuse, today called Bristow a "bully" on live TV and told him: "If I had a set of darts I'd stick them where the sun don't shine."
She added: "I find you the most deeply offensive man that's breathed oxygen. I was up until midnight helping people devastated by what he has said. He could have blood on his hands. He is an abuser himself."
In an uncomfortable Good Morning Britain interview Bristow spoke out about his string of offensive tweets for the first time and finally apologised.
He said: "I apologise for it. They're not wimps, they've been sexually abused. It was a miswording – the whole idea was to get youngsters now to go out and complain."
He later released a statement in which he said: "If one child comes forward quicker or one abuser thinks twice about the likelihood of being confronted then it will have been worth it."
After the show, Hawes, who runs the charity Enough Abuse, told the Evening Standard: "When I hear these footballers, grown men, cry I see them as boys and then I'm taken back to my own boys.
"Since Eric Bristow came out with his views we have had people who we have been supporting go backwards by leaps and bounds.
"People are enraged by what he has said. Our team work so hard with no funding and few donations and then he sends everything backwards. He could have blood on his hands.
"He can't go out there and say these things without being better informed. He has caused so much hurt and my phone has not stopped ringing."
The BBC claimed today that the former darts world champion, sacked by Sky Sports yesterday, had demanded £5,000 to appear on its news channel to discuss the scandal. ITV refused to say what deal they agreed.
Bristow has since said that any fees will be donated to charity as he described himself as a 'bull in a china shop'.