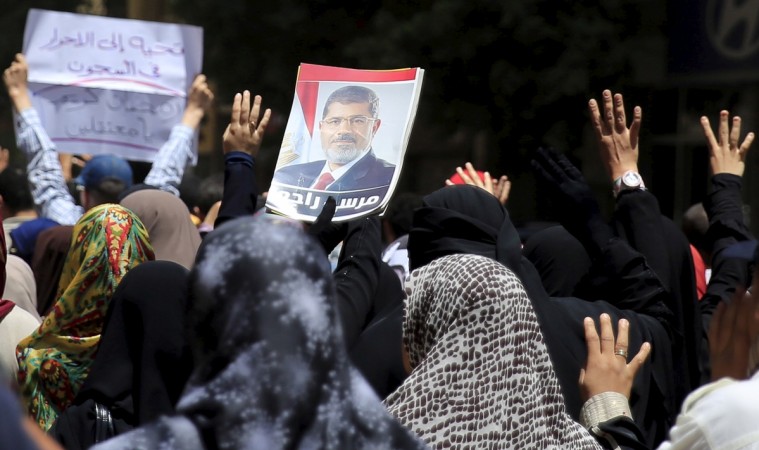 A court in Egypt overturned the death sentences given last year to 149 supporters of the Muslim Brotherhood group and ordered a retrial on Wednesday.
Last February, 183 people were sentenced to death over the killings of 16 policemen in the Egyptian town of Kardasa near Cairo in August 2013. Over 30 pro-Islamists were sentenced to death in absentia in the same hearing, but the court said they would have to surrender for a retrial to take place, AFP reports.
The attack on police stations in Egypt came after a deadly police crackdown on protesters just months after the ouster of Islamist president Mohamed Morsi. About 700 people had been killed in police firing.
Hundreds of Muslim Brotherhood supporters have since been arrested and sentenced, as Egyptian President Abdel Fattah al-Sisi described the movement as a major security threat to the country.
Human rights groups have condemned the mass trials in Egypt, and courts have overturned scores of death sentences in the past year.
Morsi himself was given the death penalty in May 2015 for breaking out of prison during the 2011 Arab uprising and attacking the police. In January this year, reports said an appellate court had cancelled Morsi's death sentence.
Morsi, who was the first freely elected president in Egypt, was overthrown by the army after being in power for only a year.