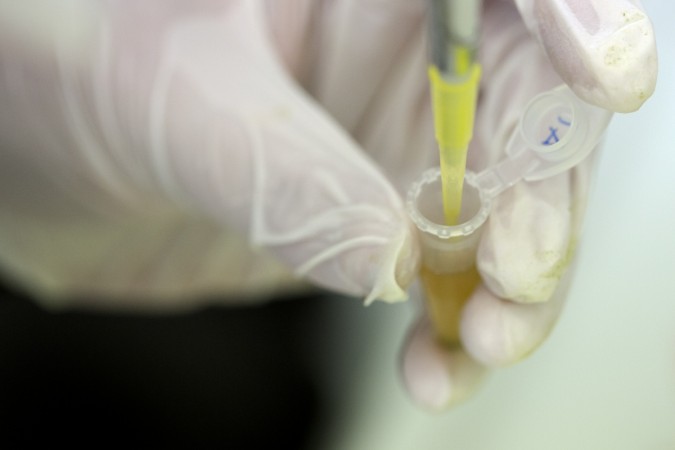 After the US and Canada, the government of Japan has announced that they are ready to donate an unapproved drug to fight Ebola, in the affected countries in Africa.
The announcement comes a day after the Democratic Republic of Congo declared that they have had an outbreak of the virus in the northern districts of the country.
The drug that Japan is ready to donate is called Favipiravir or T-705, and is generally used to treat influenza. The Japanese government has received several requests for the drug from different African countries, according to Reuters.
"I am informed that medical professionals could make a request for T-705 in an emergency even before a decision (on approval) by the WHO (World Health Organization)," said Yoshide Suga, Chief Cabinet Secretary of Japan, at a news conference. "In that case, we would like to respond under certain criteria."
Japanese company Fujifilm Holdings Corp and US company MediVector have partnered up for this project, and have submitted an application to the US Food and Drug Administration, to get a licence to use Favipiravir as a treatment for Ebola.
The announcement by the Japanese government fuelled people's expectations from Fujifilm, and the value of their stocks increased by four percent at the Tokyo stock exchange. Fujifilm is now edging closer to its highest value in four years.
Earlier this month, Canada announced that they would donate around 800-1,000 doses of an experimental Ebola vaccine, developed at their laboratories.
The US had also developed their own Ebola vaccine called ZMapp. They have even used the vaccine in three cases - two US health workers and a Spanish priest, who had all contracted the virus while working with Ebola patients in West Africa. While the Spanish priest died, the two US health workers seem to have been cured and have been released from the hospital.
The virus has killed more than 1,300 people in West Africa so far, and has been contracted by over 2,000 others.