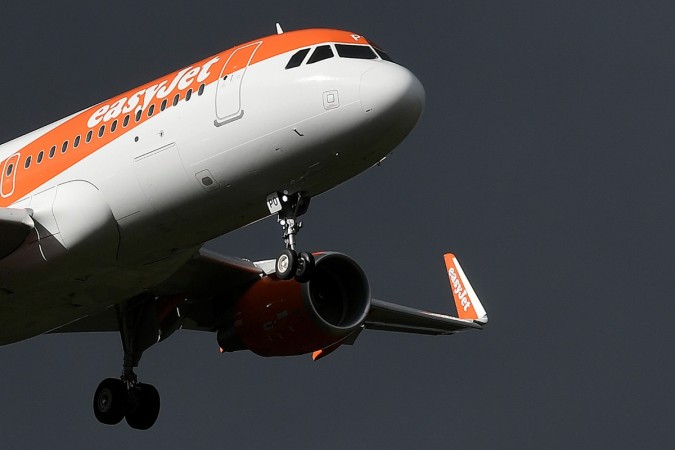 Budget airline easyJet is not going to let Brexit get it down. Looking ahead to a Brexit future, the company says it plans to set up an operating company in another European Union member state to ensure that it can continue serving the market after Britain leaves the bloc.
Europe's second biggest no-frills airline behind Ryanair is among the most affected by the British vote to leave the European Union because about 30% of its flights are between and within member-states other than Britain.
To protect those rights, easyJet will set up an Air Operator Certificate (AOC) in another EU country. While it is common for airlines to have more than one certificate, they bring extra cost and complexity, factors that budget carriers try to avoid.
The airline said in a presentation announcing its first fall in annual profit in six years that it was close to selecting a location within the EU to make a formal application for the certificate early next year.
Chief Executive Officer Carolyn McCall says the change won't prevent easyJet from being based in Britain and that the company's headquarters will remain in Luton, about 30 miles (50 kilometers) north of London.
The company did not say where the new entity would be based.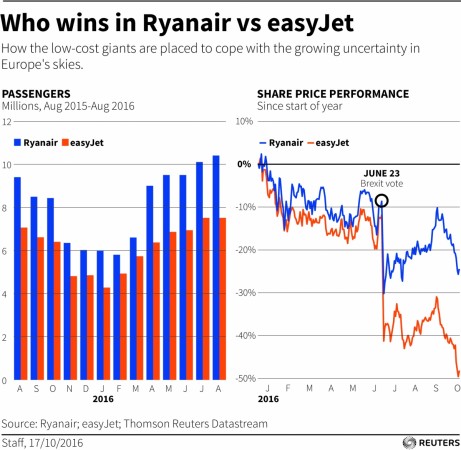 EasyJet says setting up the company will cost it about 10 million pounds ($12.4 million) over two years, mostly to re-register aircraft.
According to Reuters, for the financial year that ended on September 30, easyJet reported a 28% drop in annual pretax profit to $618 million, the first decline since 2009 but at the upper end of a 490 million to 495 million forecast range it gave last month.
Despite the uncertainty caused by Brexit and currency swings that have also forced rivals operating in Britain such as Ryanair and IAG to lower profit forecasts, easyJet said it expected demand to remain strong.