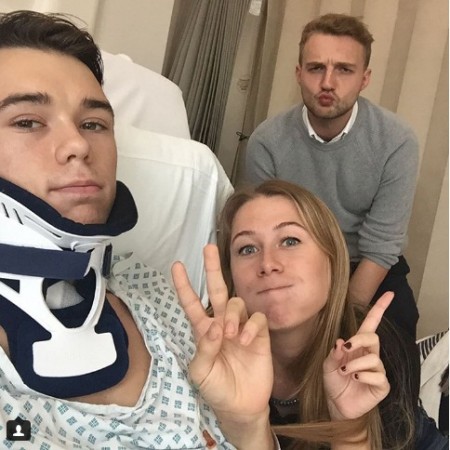 EastEnders star Adam Woodyatt has revealed how his son was left fighting for his life in a coma after being hit by a car.
Sam Woodyatt was mowed down by the vehicle as he crossed a road in London back in September, and was subsequently airlifted to hospital.
His father Adam, who plays Ian Beale on the BBC One soap, told of how he underwent five hours of surgery to "put him back together", and has spent the last two months in a wheelchair.
Just before the accident, the pair had decided to run the London Marathon as the tortoise and the hare in aid of the London Air Ambulance, for which Woodyatt is an ambassador .
The pair will still run the London Marathon to help raise money for the service, after Sam walked unaided for the first time last Friday (November 18).
Writing on his Just Giving page, Adam revealed they had actually planned to take on the 26 mile challenge before Sam's accident, but had been spurred on by recent events.
Adam added: 'Up until last Monday [Sam] was in a wheelchair, on Tuesday he started on crutches, yesterday, Friday 18th November, he was walking up a staircase unaided. His recovery has been amazing and we are going to continue with the original plan.
"In case you are wondering, I'm the tortoise, he's still going to be the hare."