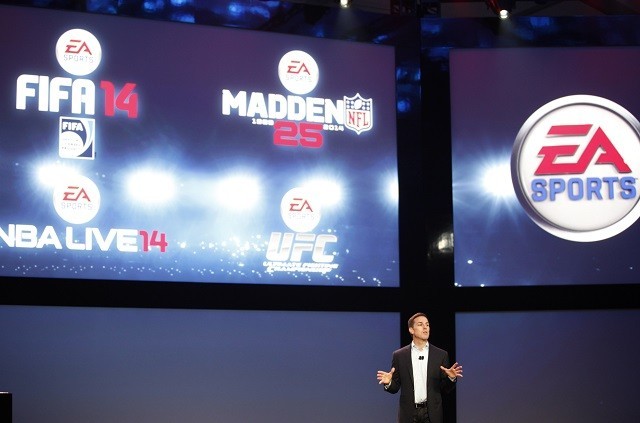 Electronic Arts, one of the leading game developers and publishers, have issued a warning to its Xbox One fans who are waiting for the latest FIFA 14 title to release on the console.
Controller Issue
The company has stated that connecting two Xbox One controllers during the game title is booting up and can thus crash the game.
"Using two separate controllers, both assigned to user profiles, and then using controller two to navigate the bootflow when FIFA 14 is loading can result in a crash...," stated the official EA blog.
Electronic Arts said they are trying to fixing the issue as soon as possible. In the meantime, the firm has a workaround method for the users.
"...please only use controller one to navigate the bootflow of FIFA 14. You can turn on and use the controller two once in the main menu," the blog stated.
Bootflow Issue
Besides the controller issue, the firm has also mentioned the Bootflow issue, wherein the user suspends the console (leave it inactive until it goes into the sleep mode) on the title screen in the Xbox One bootflow, restricting access to any online features. A workaround method has been also mentioned.
"..don't suspend the console when on the title screen. If you do, simply restart the console (XB1 Only)," read the blog.
Some of the additional issues on which the EA team is working on include:
- FIFA fans cannot join friends Only matches via a friend's profile (PS4 only). A user should "Accept the invite from the user when it comes through and you will be able to join the match properly."
- Title crash in Co-Op season may happen "if the captain is using a custom formation and the non-captain does not have any custom formations (XB1 Only)." As an alternate method, a user should make sure that he/she has the same amount of custom formations as his/her teammate.
- The 'Season Win' item in the EA SPORTS FC catalogue will not be received properly when gifted to a friend in both Xbox One and PS4. A user should hold off sending gifts till the next title update arrives.
- Compatibility improvements with Xbox One voice commands
- The user will have no option of changing the camera off of 'End to End' camera when plating as a goalkeeper in Pro clubs.
The blog also mentioned that the first title update will be rolled out for PS4 and Xbox One soon, but didn't mention the actual release date.