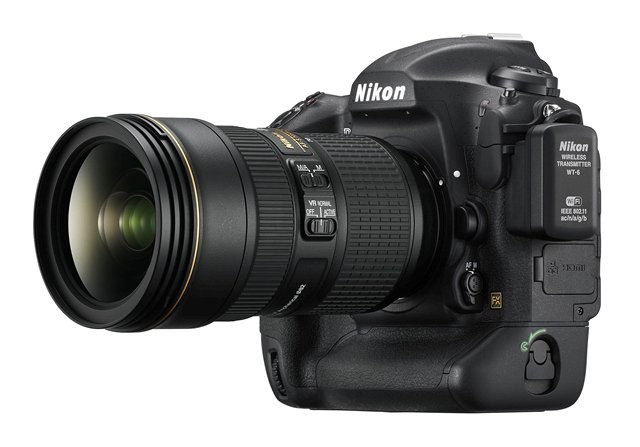 Six cameras in the top 10 devices on DxO's list of snappers are made by Nikon. Based on this, one could possibly assume that Nikon's top-end flagship camera, the D5, would figure somewhere on the list. However, the fact is it doesn't, and actually ranks 23rd.
DxO on Tuesday, May 24, gave the Nikon D5 an overall score of 88 in a review, ranking it lower than the number-two camera, the D810, as well as previous single-digit Nikon flagships, the D3x from 2009 and the D4 and D4s from 2012 and 2014, respectively.
The D4 ranked 17th with a score of 89, while the D4s ranked 19th, but with the same score. The D3x had scored the same as the D5 and was ranked 22nd.
Touching upon the D5's specs, the camera features a 20MP full-frame sensor with an ISO sensitivity range between 100 and 102,400. The sensitivity can be expanded up to 3.28 million. With autofocus (AF) turned off, the camera can fire away at 14 frames per second (fps) and has a buffer of up to 200 images.
Read More: Canon launches EOS-1D X Mark II
DxO said the D5, despite being ranked lower than the D4/D4s as well as the Df, which share the same 16MP sensor, has a sensor performance on a par with the outgoing flagships. The report also added that the D5's sensor performed slightly worse than the Sony-made 24MP sensors found in the D750 and D610.
At the time of publishing the results of its tests, DxO hadn't tested the competing Canon flagship, the EOS 1Dx Mk II. However, compared to the first-generation 1Dx, which received a score of 82, Nikon D5 scored better overall. According to the report, the D5 performed better than the 1Dx on all fronts, faltering only when it came to low-light ISO.
Read More: Canon IXUS 285 HS review: The kind of camera you keep with you
Despite giving the relatively low score, DxO called Nikon D5 "a worthy successor," adding that the move up to 20 MP was a step in the right direction for Nikon. DxO said in the review it believed the D5 would not only keep sports and wildlife photographers happy, but also appeal to photographers shooting other specialisations. DxO also said better-ranked cameras with a higher megapixel count, like Nikon D810 and Sony Aplha A7R II, don't do this.