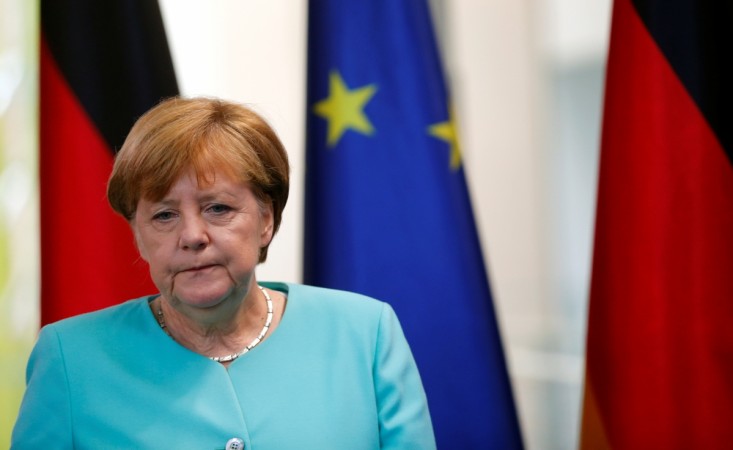 The looming spectre of Brexit, coupled with a Donald Trump victory in the 2016 US election has hot Germany's economy in the third quarter.
The country's economy slowed more sharply than expected after investment spending declined across Europe amidst growing fears of a Trump-led surge in protectionism in the US.
This was slower than economists had expected and well below the 0.7% rate recorded in the first quarter.
"The development of foreign trade had a downward effect on growth," Germany's Federal Statistics Office told the BBC.
"Exports were slightly down while imports were slightly up compared with the second quarter of 2016.
"Positive impulses on the quarter came mainly from domestic demand," the statistics body added.
"Both household and state spending managed to increase further."
"Brexit meets solid domestic economy. This is probably the best description of the German economic performance during the third quarter," ING Bank economist Carsten Brzeski told Reuters.
He added that there was a threat to the economy from Donald Trump's US election victory if he follows through with campaign pledges to limit foreign imports.
"If Germany's single most important trading partner, the US, really moves towards more protectionism, this would definitely leave its mark on German growth."
The Wall Street Journal reported that across Europe, investment has been slow to recover from the global financial crisis, an impediment to growth that economists partly attribute to the high levels of political uncertainty that continue to confront businesses.
Italy's economy returned to growth but that is unlikely to sway voters in favor of a referendum on sweeping political reform, the WSJ reported.
While the Netherlands also recorded a pickup in economic growth during the quarter, the European Union's statistics agency confirmed that the eurozone economy as a whole grew at an annualized rate of 1.4% in the three months to September, little changed from the second quarter.