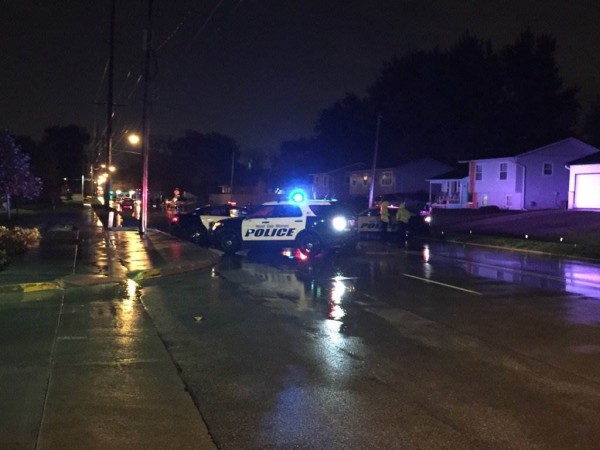 Two police officers in the Des Moines metro-area of Iowa, were shot and killed in apparent "ambush-style" attacks early Wednesday.
Police from Urbandale and Des Moines responded to a report of gunfire at the intersection of 70th Street and Aurora Avenue about 1.06 am CT (2 a.m. ET), USA Today reported.
The first officers arriving on the scene found an Urbandale officer shot in a car. The officer, whose name was not released, died, said Des Moines Police Sgt. Paul Parizek in a news release.
At about 1.26 am, a Des Moines police officer was shot and killed in a car near the intersection of Merle Hay Road and Sheridan Drive. The officer's name was not released.
At an early morning news conference, officials said police service will not change in either Des Moines or Urbandale but, as a precaution, officers on patrol have been paired up.
"We're always vigilant about our safety, but we've still go to go out there," Parizek said.
"You've got the best police department in the nation right here," Parizek said. "This is what we do, this is who we are. We're going to be here tomorrow."
According to the Washington Post, when asked if there is an active threat, a visibly shaken Parizek said, "There is a clear and present danger to police officers right now."
There have been at least 49 officers shot and killed in the line of duty this year, according to preliminary statistics from the National Law Enforcement Officers Memorial Fund, a nonprofit that tracks police deaths, according to the Washington Post.
In a report released earlier this year, the fund said that more than half of the officers killed by that point were shot in ambushes.
For Des Moines, this is the first police officer shot and killed in the line of duty since two officers were gunned down in separate incidents in 1977.