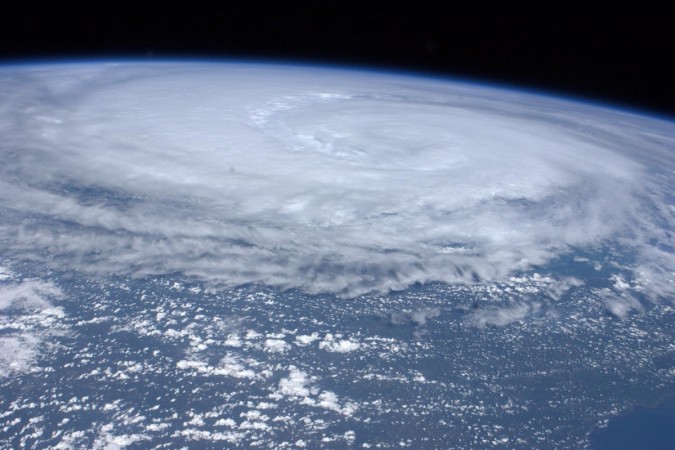 Andhra Pradesh is bracing itself as Cyclone Kyant bears down on its coast. The weather system, which is now 610 km east-southeast of Visakhapatnam, may hit the coast in Prakasam district on Saturday. The Met is warning, however, that the effects could be felt as soon as Thursday.
M Mohapatra, head of the Cyclone Warning Division, said Kyant was unlikely to make landfall. The Cyclone Warning Centre (CWC), however, issued an alert for the state's fishermen. It has asked those who are at sea to return and has urged others not to venture out.
Apart from Andhra Pradesh, heavy rain is likely to lash several parts of West Bengal, including Kolkata, and coastal Odisha tomorrow, a CWC official said. This is the first cyclone of the season to develop in the Bay of Bengal.
The places on high alert are Visakhapatnam, Srikakulam, Puri, Gajapati, Ganjam, Gopalpur, and East Godavari.
A CWD official said, "Squally winds with speeds reaching 45-55 km/h gusting to 65 km/h is very likely to prevail along and off south Odisha on October 27 and along and off Andhra Pradesh coasts from October 27 to 30."
Authorities at the state and central levels have rushed to get their respective rescue systems ready to meet any emergency and even the armed forces have been deployed to ensure any disaster is quickly attended to and those affected rescued and rehabilitated to safer spots.
Amongst them are ships being made ready with divers, doctors, inflatable rubber boats, integral helicopters and relief material for over 5,000 personnel, the Indian Navy revealed. The Navy is also on alert.
In October 2014, cyclone HudHud had stuck the coast at Visakhapatnam, killing 49 people and affecting nearly 21 lakh families in Andhra Pradesh. It also caused massive destruction of infrastructure in the port city.