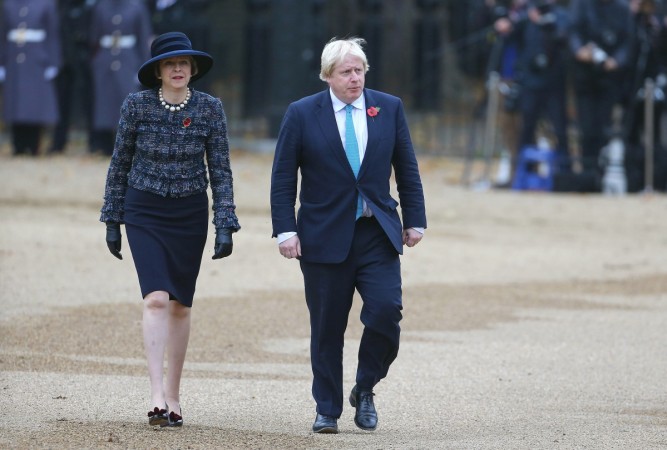 A senior British court on Thursday dealt a severe blow to Prime Minister Theresa May's plans to begin the process of exiting the European Union early next year, ruling she must get Parliament's approval before she acts, the Washington Post reported.
Minutes after the decision, the pound was up 1.1 percent at $1.2430 as traders reacted to the news. The pound has taken a battering, losing about a fifth of its value against the dollar, since the June 23 vote to leave the EU.
According to the report, the decision greatly complicates May's stated plan to trigger Article 50 — the never-before-used mechanism for a country to leave the European Union — by the end of next March at the latest. Most members of Parliament opposed Brexit in the lead-up to Britain's June referendum, when voters opted for an exit by a 52-to-48 margin.
The Daily Mail called it "a decision that could spark a major constitutional crisis".
Lord Chief Justice Lord Thomas sided with Remain campaigners who argued Parliament must have a vote before Article 50 is triggered, which starts a two-year process for leaving the EU.
Downing Street said it was disappointed' with the decision and said the Government would appeal the decision in the Supreme Court.
MPs reacted in shock and said it 'turns on its head' the Prime Minister's executive powers.
If the Government fails in its bid to overturn the historic ruling, it will be forced to put legislation through Parliament that could delay the entire Brexit process as MPs could slap on conditions to Britain's exit from the EU, the Mail reported.
The Mail quoted Tory MP and prominent Brexit campaigner Jacob Rees-Mogg as saying the judgement "turns on its head" convention over the Prime Minister's powers — insisting Parliament had already been involved in allowing the referendum.
He told Sky News: 'I'm very surprised. What's surprised me is every court case brought against the European treaties, when powers were flowing to the EU, and the Government's powers were upheld.
"Now, when it is powers being taken away from the EU, they rule against the Royal Prerogative."