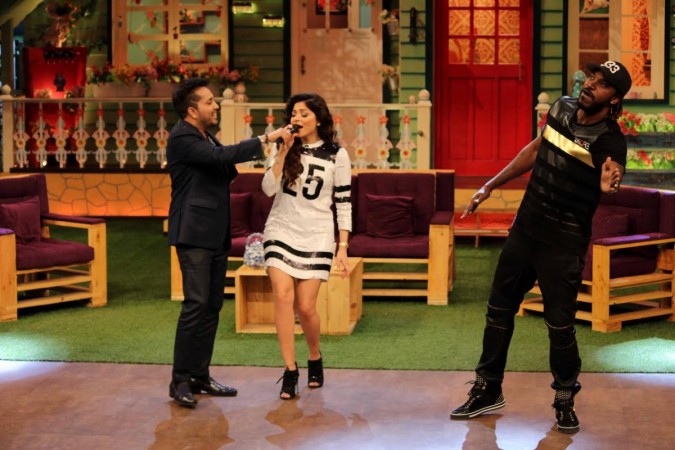 Mika Singh took a dig at "Comedy Nights Live" host Krushna Abhishek after the comedian said the singer was wrong in promoting his song "Billo" on rival Kapil Sharma's new show. Mika, who is a part of "Comedy Nights Live," irked quite a few people after he appeared on the rival show "The Kapil Sharma Show."
Krushna told a leading website that Mika should have informed the producers of "Comedy Nights Live" before shooting for Kapil's show.
"Yes, I'm upset with Mika. He shouldn't have gone to The Kapil Sharma Show. They are playing games with us, but games won't work, content will," Krushna told India Today Online, adding: "Mika is like a child. But it was a wrong decision on his part to shoot for a rival show. He loves me, I know, but he took a wrong decision by shooting with Kapil."
In response to Krushna's comment, Mika wished Krushna for his high TRP show. "I'm going 2 gift a sexy bike 2 @Krushna_KAS 4 his super successful shows & high TRP.God bless u bro U're the best :)" Mika tweeted.
The singer kicked up a controversy when he shot an episode with Kapil and the team of "The Kapil Sharma Show," despite knowing that Kapil and Colors' channel have had a controversial equation for the last few months. Not only that, Mika even said that Kapil's show is the best show.
"You all know that I am Kapil's brother. I am a big fan of his show and his timing as well. I have met him after a long time because three-four songs of mine have been launched. And the best way to promote the songs is the best show — 'The Kapil Sharma Show,'" Mika told IANS.
Mika's recent act has irked the producers of "Comedy Nights Live," who asked him to quit the show. However, there has been no official confirmation regarding the same.