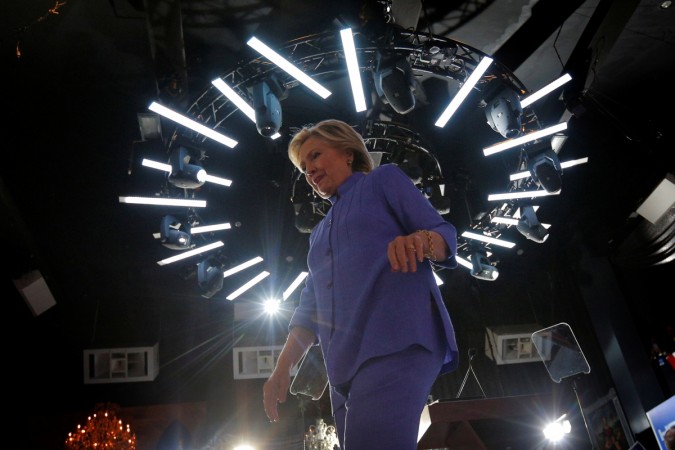 The FBI has been in possession of emails from one of Hillary Clinton's top aides for weeks now, law enforcement officials told CNN.
FBI Director James Comey, however, didn't disclose the discovery until Friday, raising questions about why the information was kept under wraps and then released only days before the election.
Meanwhile, CNN reported that the justice department has obtained a warrant that will allow it to begin searching the computer that is believed to contain thousands of newly-found emails of top Clinton aide Huma Abedin.
Investigators took possession of multiple computers related to the inquiry of Anthony Weiner in early October, US law enforcement officials said. Weiner is Abedin's estranged husband and is being probed about alleged sexting with a purportedly underage girl.
Technical experts at the FBI began procedures to catalogue the emails found on one of the computers and soon found emails belonging to Abedin. The discovery surprised investigators, triggering legal issues because the search warrant was limited to the sexting case. That's why the justice department sought the new search warrant, it was reported.
The move came as senior Senate Democrats attacked Comey on Sunday over the new investigation, with Senate minority leader Harry Reid warning he may have broken the law.
In a letter, Reid wrote: "Your actions in recent months have demonstrated a disturbing double standard for the treatment of sensitive information, with what appears to be a clear intent to aid one political party over another.
"My office has determined that these actions may violate the Hatch Act, which bars FBI officials from using their official authority to influence an election. Through your partisan action, you may have broken the law."
The Hatch Act limits the political activity of federal employees, barring them from seeking public office or using their authority "or influence to interfere with or affect the result of an election".
The letter obtained on Sunday by the Associated Press said Comey broke from justice department policy when he alerted Congress to the new discovery of emails potentially related to the Clinton email investigation.
That policy is meant to prevent the appearance of prosecutors affecting the electoral process.
The former prosecutors said in the letter that Comey's disclosure had "invited considerable, uninformed public speculation" about the significance of the emails.
Watch John Oliver slam Anthonu Weiner on Last Week Tonight