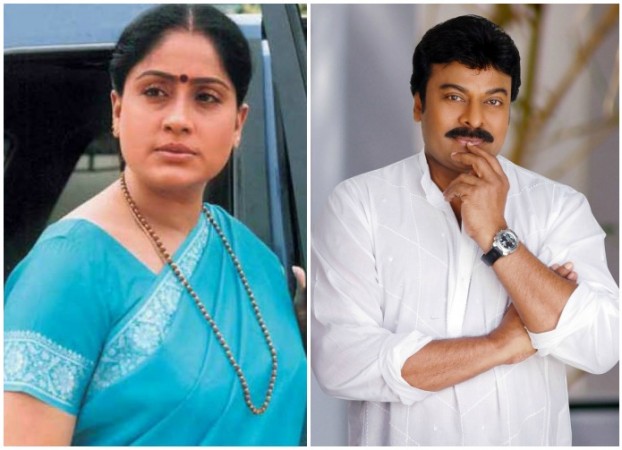 Megastar Chiranjeevi, also a Rajya Sabha member, has urged Andhra Pradesh Chief Minister N Chandrababu Naidu to give reservation to the Kapu community. Actress Vijayashanthi has voice her support for his demand.
The recent violent agitation of the Kapu community has been a widely-talked-about topic in the state and national media. After hearing the news, Jana Sena chief Pawan Kalyan put the shooting of his film "Sardaar Gabbar Singh" on hold and rushed back from Kerala to Hyderabad and held a press conference to share his views on the agitation.
But Pawan's brother Chiranjeevi had kept mum on the issue, which had surprised many in the state. Now, reports suggest Chiranjeevi has written a letter to Chandrababu Naidu, in which the actor-turned-politician has urged the chief minister to deliver on his promise made during the campaigning of the 2014 general elections.
The Congress leader has requested Naidu to pass a resolution on including the community in the backward class (BC) category immediately. "You must make a unanimous resolution in the House to provide reservations for Kapus without affecting the interests of other BCs, and send it to the Centre for approval," Sakshi quoted Chiranjeevi as saying.
Meanwhile, the actor has expressed his disappointment over lack of transparency in the government's functioning. "You are taking people for granted and failing in your duties towards them in all fronts and attacking whoever points out your deficiencies," Chiranjeevi said.
Actress Vijayashanthi, who has worked with Chiranjeevi in some movies, addressed the media and said Chiru's observations on the Kapu reservation issue were correct. The actress-turned-politician urged the TDP and the BJP to include the Kapus in the BC category without affecting the existing reservations of BCs, reports Sakshi.