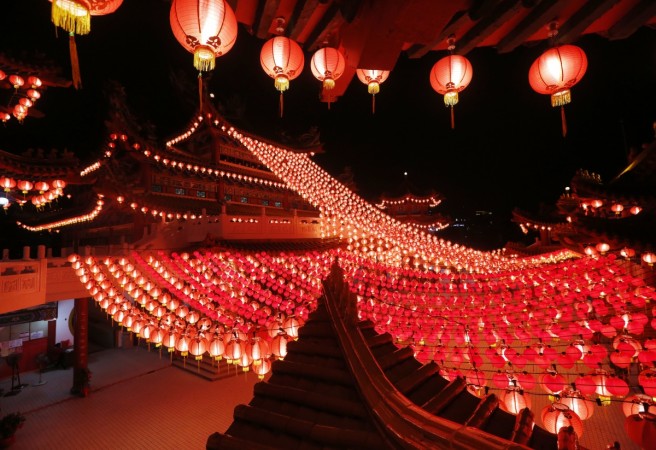 While most of us have rung in the New Year on 1 January, the Chinese are yet to welcome theirs. To begin on 8 February, this time it's the Year of the Fire Monkey. Most will take the following week off to revel in the festive spirit. Enjoying scrumptious meals with family members and elders, and wishing people luck and prosperity for the coming year are two things sitting pretty on people's priority lists, reports China Highlights. Here is a lowdown on food items considered auspicious during this time:
Fish
Boiled, steamed, braised — fish can be eaten in any of these ways provided it's whole because apparently it stands for togetherness. Also, there are ways in which fish should be placed on the dinner table and eaten. The head should face folks who are elder and distinguished, and it shouldn't be moved. The rest can begin their meal only after the respected elder has started his/hers.
Dumplings
Minced meat and chopped veggies wrapped in dough. They can be boiled, baked, fried or steamed. According to popular myth, the more dumplings one consumes, the more money he/she makes in the year. Usually, the Chinese prefer dumpling fillings to be made of radish and cabbage, which apparently clear the skin and soothe the mood.
Noodles
These are served uncut and fried or steamed. The reason why their length isn't tampered with is because they symbolise the longevity of the person consuming it.
The tray of togetherness
This is an assorted plate which usually holds coconut (for togetherness), kumquats (prosperity), longans (many sons), and red melon seeds (for happiness), reports Chowhound.
Year cake
Also known as Nian Gao, these are steamed sweets made of rice flour, brown sugar, and oil. The food item is considered lucky as it stands for scaling new heights. A few other versions of this have sesame seeds, dates and nuts in them.
Tangerine, oranges and apples
These fruits stand for peace, wealth, and fortune.