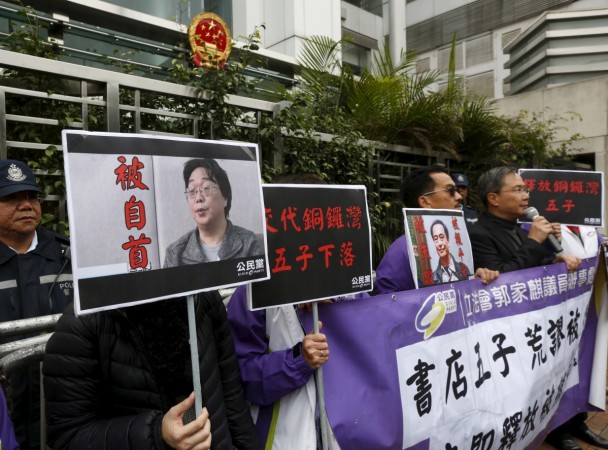 Wife of Chinese journalist and campaigner Li Xin has said that her husband, who went missing from Thailand in early January, is being held by the Chinese police in the mainland. However, the location where he is being held is not known to Xin's wife.
Li, 37, had left China to come to India in October, 2015, after being allegedly coerced by security officials into spying on other activists. He arrived in Thailand in early January. From there he was preparing to travel to Laos, but went missing.
He Fangmei, Li Xin's wife, believes that her husband was taken to China forcibly, reported The Guardian. She said that she was summoned to the local police station near her home in Henan province on Tuesday and was allowed to talk to him on the phone from there.
"He said, 'This is Li Xin. I'm in China. I'm fine. Don't worry. I came back to China willingly to face investigation,'" his wife said. I asked, "Why do you have to face an investigation if you didn't commit any crime?" she told The Guardian.
The Chinese government has previously been suspected of using underhanded measures to quell dissident voices, and Li was a vocal critic of the country. Thailand has, previously, repatriated two Chinese activists Dong Guangping and Jiang Yefei, who were critical of the populous country, for which it incurred criticism from human rights groups and the United Nations.
Gui Minhai, a Hong Kong bookseller, also went missing from his home in Pattaya previously, only to resurface in mainland China, confessing on their state media that he handed himself over to the country in relation to a decade-old hit and run case. Minhai's daughter believes that her father was taken against his will.
In January, protests were organised in Hong Kong for five missing booksellers who were believed to be captured by the Chinese officials and taken to mainland China, reported CNN.