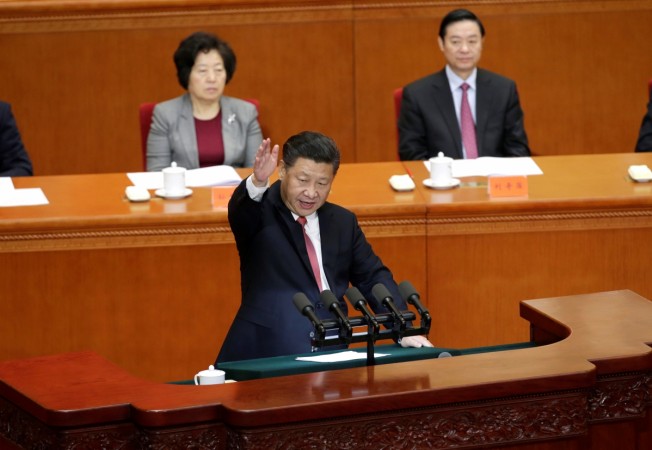 When on the campaign trail, Donald Trump singled out Mexico and China for some pretty harsh criticism: Mexico would pay for his wall, while China was referred to as a currency manipulator.
Now the candidate has become the President-Elect, and all that political posturing seems a bit distant. That, however, hasn't stopped China from making sure that what is said on the campaign trail stays on the campaign trail.
An editorial in China's state-run newspaper, the Global Times, wrote: "China will take a tit-for-tat approach then [if Trump goes through with his threat of charging a 45% tariff on imports from China]. A batch of Boeing orders will be replaced by Airbus. US auto and iPhone sales in China will suffer a setback, and US soybean and maize imports will be halted. China can also limit the number of Chinese students studying in the US."
The office of the US President-elect confirmed to the Wall Street Journal that Trump had spoken with Chinese President Xi Jinping in a Sunday night phone call in which the two leaders established a "clear sense of mutual respect".
Chinese state news broadcaster CCTV elaborated on the call, citing Xi as saying that cooperation was the "sole correct choice" of the two nations, and that such cooperation in the past had yielded benefits for both.
On the campaign trail, Trump had slammed US allies, including Japan and South Korea, of basically living under America's protective umbrella without paying for it.
When Trump was elected last week, tensions rose in both Asian countries, especially as Chinese saber-rattling is at an all-time high, and North Korea continues to be as volatile as ever.
In an interview last week following his election, Trump told The Wall Street Journal that while he had heard from most leaders, he had yet to speak with Xi. Chinese state media said Xi congratulated Trump by telegram shortly after his election.
CCTV said both leaders would keep in contact and aim to meet soon.