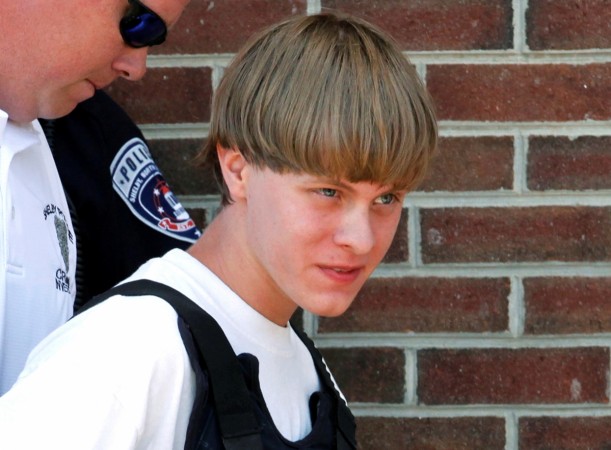 Dylann Roof is competent to stand trial in the murders of nine worshipers at a Charleston church last summer, US District Judge Richard Gergel ruled Friday.
The ruling came after two days of closed-door hearings this week at which Roof was present.
According to the USA Today, Gergel issued his three-page order but sealed his finding of facts and conclusions of law because he believes "the public disclosure of that document at this time would prejudice defendant's rights under the Fifth and Sixth Amendment of the United States Constitution and place in jeopardy the Defendant's right to select a fair and impartial jury and to a fair trial."
He said jury selection in the case would resume Monday.
Roof faces the death penalty. He is pleading not guilty. Roof is also facing separate murder charges brought by the state of South Carolina.
South Carolina Public Radio's Alexandra Olgin reports that the competency hearing "included testimony from the court-appointed examiner, four other witnesses and additional affidavits," but that the details of the hearing are not being released in order to protect Roof's right to an impartial jury and fair trial.
Gergel ordered the competency hearing earlier this month after Roof's attorneys "brought up the issue of whether he is mentally able to help his lawyers," The Associated Press reported. "It was the first time Roof's competency has been brought into question. The reason that his lawyers are worried about his mental state has been kept under seal."
According to police, Roof sat through nearly an hour of prayer and Bible study at Emanuel African Methodist Episcopal Church with its pastor and 11 others before pulling a gun from his fanny pack near the end of the class and firing dozens of shots.
Roof hurled racial insults at the six women and three men he's accused of killing and the three people he left alive, authorities said. He said he left the three unharmed so they could tell the world the shootings were because he hated black people.