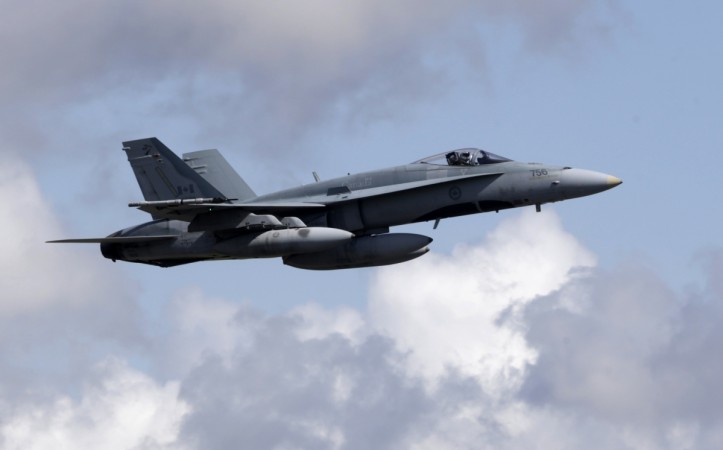 Opposition critics accused the Liberal government of trying to manufacture a crisis Monday after the commander of the Royal Canadian Air Force pulled back the curtain on Canada's apparent fighter-jet shortage.
Lt.-Gen. Michael Hood told the Senate defence committee the Liberals recently changed the number of jet fighters he is required to have ready at any given time for NATO missions and to defend North America.
The change was made after he testified in April that he was "comfortable" with the air force's current fleet of CF-18s, Hood said.
According to the Canadian Press, as a result, the current number of CF-18s available is now insufficient, Hood said, while Canada will also need to buy more new planes than originally expected.
The previous Conservative government had planned to purchase 65 F-35 stealth fighters.
"Certainly the policy of the government of Canada would mean that 65 is not sufficient," Hood said, later adding: "They've changed the policy of the number of aircraft I have to have."
The fatal crash of a CF-18 fighter jet near Canadian Forces Base Cold Lake in Alberta cast a shadow over Hood's appearance before the committee, with the meeting cut short after he confirmed the pilot had died.
According to CBC News a CF-18 pilot died Monday when a fighter jet crashed near Cold Lake, Alta.
The CF-18 from 4 Wing Cold Lake went down just after 11am local time on the Saskatchewan side of the Cold Lake Air Weapons Range, said Capt. Mat Strong, public affairs officer with 4 Wing Cold Lake.
Emergency services were securing the scene, and a flight safety investigation will be conducted to determine the cause of the crash, Strong said.
Officials declined to provide further details on the identity of the pilot, saying they were still in the process of notifying next of kin.
Defence Minister Harjit Sajjan said his immediate focus is on the victim's family.
Global News reported that the mayor of Cold Lake had called it a sad day for everyone in the proud military community.
"We are a military town, a fighter town and every day when the men and women go up in the air – whether it's a helicopter, transport plane or CF-18 – they're putting their life at risk," Craig Copeland said.
"Everybody in Cold Lake and across Canada will be grieving the loss of the pilot," he said. "Everybody in Cold Lake will be there to support the 4 Wing family."