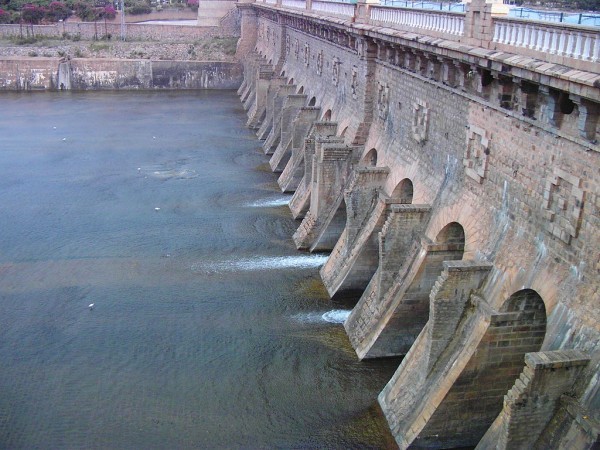 The Supreme Court order in the Cauvery water dispute on Tuesday, in which it told Karnataka to release 6,000 cusecs of water daily to Tamil Nadu from September 21 to 27, had led to some mild protests in Karnataka. However, there has been no call for a bandh or shutdown in Bengaluru despite apprehensions.
The police are keeping a tight vigil on the city, as it enters a second day of liquor ban. The ban is believed to be serving two purposes: No one can get drunk and create a ruckus, and no one can be bribed with alcohol to create problems by proxy. The latter part is important, following recent reports that a woman had set ablaze several buses just for some biryani.
The police are also warning people against "online miscreants" who are trying to take advantage of the situation just to create some trouble. The official Twitter handle of the Bengaluru City Police has been repeating this message: "Online miscreants will try to exploit such a time.Do not pay heed to rumours.Wait for authentic updates from verified handles [sic]."
Meanwhile, Karnataka Chief Minister Siddaramaiah has said the Supreme Court order cannot be carried out. "Since we do not have water, it [the apex court's order] is very difficult to implement. It is an unimplementable order," he said on Tuesday.
He has also called for a Cabinet meeting on Wednesday to discuss the issue. "There is a Cabinet meeting tomorrow [Wednesday]. The Cabinet will take a decision. Meanwhile, we will consult legal experts and teams," Siddaramaiah said on Tuesday. The Cabinet will weigh all the pros and cons of the Supreme Court verdict before taking a decision.
Political reactions from Karnataka to the Supreme Court decision had been mostly negative. State Home Minister G Parameshwara had said he was disappointed with the order, and the "injustice" was being repeated. Pro-Kannada activists concurred, leading to protests.