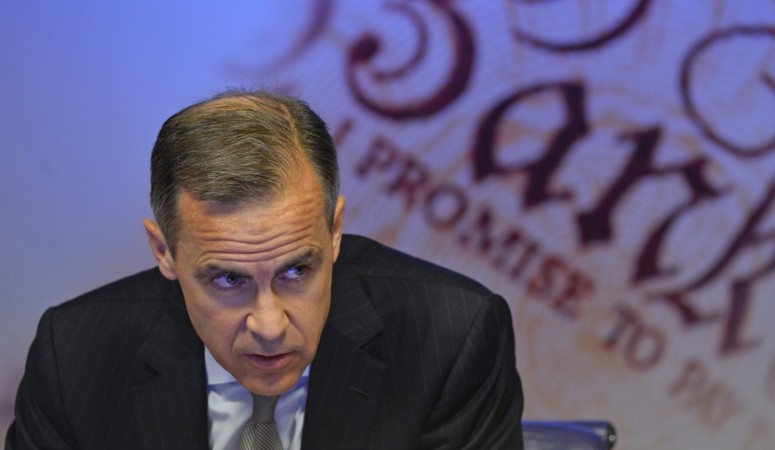 Bank of England Governor Mark Carney will extend his time in office by a year to 2019 to guide the economy through Britain's split from the European Union, according to Bloomberg.
Choosing a middle path between leaving in 2018 as planned or remaining until 2021 as entitled, Carney said in a letter to Chancellor of the Exchequer Philip Hammond that by staying until June 2019, he will help with an "orderly transition to the UK's new relationship with Europe".
The decision ends months of speculation about the 51-year-old Canadian's future that raged as he led the charge to safeguard financial markets and the economy following June's referendum. By providing continuity at the central bank, it's likely to soothe investor concerns over the uncertainties that still lie ahead as the UK negotiates its break with the EU, which is scheduled to be completed shortly before he steps down.
Bloomberg reported that staying put is still likely to raise the ire of some Conservative lawmakers. His warnings about risks to the economy before the Brexit vote and his underestimation of its subsequent resilience prompted calls for him to resign. He also had to fend off a clumsy critique of easy monetary policy from Prime Minister Theresa May last month.
Hammond welcomed Carney's decision, praising him for his "highly effective leadership of the bank through a crucial period for the British economy". Carney met May for talks earlier in the day and her spokeswoman, Helen Bower, called him "absolutely" the best person for the job following a weekend of conflicting newspaper reports.
"Carney is a respected central banker," said Chris Chapman, a London-based trader at Manulife Asset Management. "Overall I'd say that him staying with the BOE until 2019 would be seen as a positive for the country. But again, near term there are so many other factors weighing on the pound."
The pound, 2016's worst-performing major currency, stayed higher after the announcement. It's fallen about 18 percent since the June 23 vote.