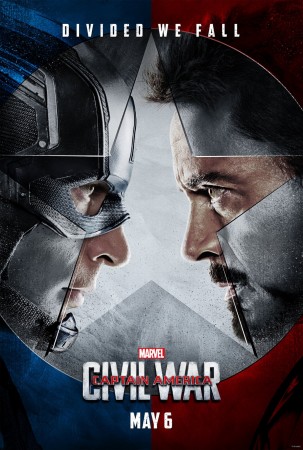 "Captain America: Civil War", which will release on 6 May, 2016, will take the Marvel Cinematic Universe one step closer to "Avengers: Infinity War", which will premiere in May 2018. It is already known that the upcoming "Avengers" movie will focus on the intergalactic villain Thanos, who is adamant on collecting the six infinity gems that will give him infinite power.
It looks like "Civil War" may take Vision (Paul Bettany) out to space where Thanos (Josh Brolin) will steal the mind gem from him. As Marvel fans know, the blue mind gem is one of the six Infinity Gems that make up the Infinity Gauntlet and it is in Vision's possession.
According to the comics, Vision, who is love with Scarlet Witch (Elizabeth Olsen), leaves Earth after her death in "Civil War" devastates him. In "Avengers: Age of Ultron", Vision and Scarlet Witch are still relatively strangers, and it would be quite a leap for Vision to actually leave Earth after her death.
Also Read: Who is "Guardians of the Galaxy Vol 2" villain - Ego or Mistress Death?
They could show a little bit of romantic tension between the two, or even that they have started dating in "Civil War", not unlike Black Widow (Scarlett Johansson) and the Hulk (Mark Ruffalo) in "Age of Ultron". In fact, Vision's desire to leave Earth would also be justified if he were the cause of her death.
Given that Vision is a part of Team Iron Man and Scarlet Witch is a member of Team Captain America, this story is entirely plausible. As Emergency Awesome points out, it is in fact Vision's deep desire to be human that completely devastates him and leads him to find himself in space.
There, as expected, he runs into Thanos, the villain of "Infinity War", who steals the mind gem from him, forcing the rest of the Avengers to travel to space and wage a war against him.