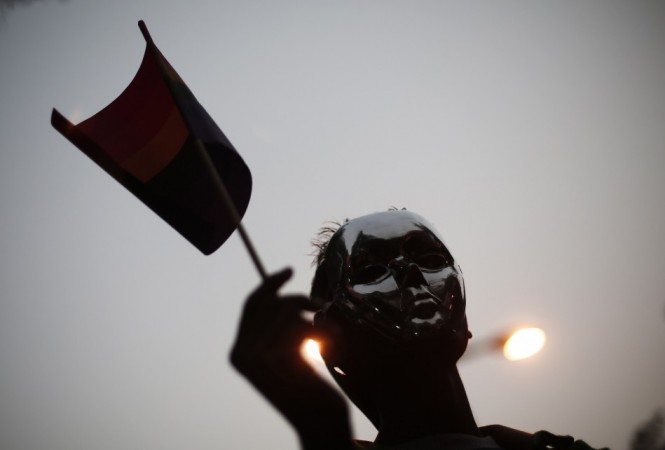 Trans Lifeline, a 24/7 crisis and suicide prevention hotline by and for the transgender community, has received "a record number of calls" following Election Day and news of Donald Trump winning the presidency, reports ABC News
The number of people seeking counseling from certain crisis services and hotlines surged to two to three times the usual rate following the results of the 2016 election, mental health professionals say, as Americans face unknowns about the next administration.
"I can't say I've seen anything like this. ... And it's certainly not something I've ever seen in an election," John Draper, a mental health professional who works with the National Suicide Prevention Hotline, told CNN. "They call and say it's the election. But by the end of the call, it's about their lives, and that's when we can help them."
According to the American Psychological Association, 52 percent of adultsexpressed feeling stress related to the campaign. Experts recommended that those experiencing such feelings limit their engagement with social media and the barraging nature of the 24-hour new cycle, instead reading or watching just enough news to remain informed on the issues, the Christian Science Monitor reported.
The Crisis Text Line -- which connects texters with crisis counselors -- saw swelling numbers as the election results unfolded. Between midnight and 1 a.m. Wednesday, it saw eight times the normal volume of texts, spokeswoman Liz Eddy told CNN.
The Trevor Project is the national leader in providing crisis and suicide prevention support to lesbian, gay, bisexual, transgender and questioning youth. Last year, the organization fielded 54,000 contacts -- made by phone, online chat or text -- according to Steve Mendelsohn, its deputy executive director.
The normal call volume, Mendelsohn said, doubled as a result of the election and has stayed constant. He said more than 95% of those reaching out have talked about the election.