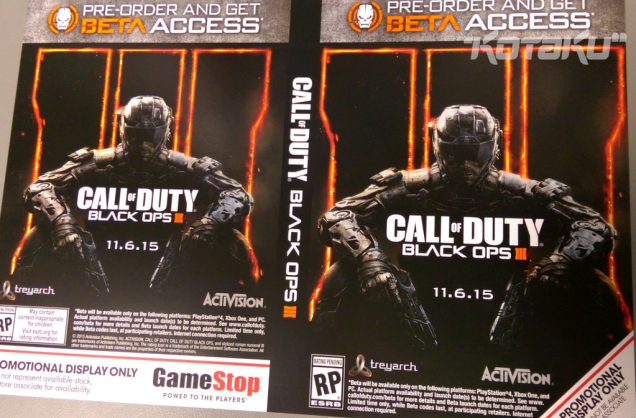 There's not much time left for the upcoming announcement of Call of Duty: Black Ops 3. The game will be the follow up to the previously-released Black Ops 2 and already so much being said and written about it. However, there's a new bit of information from Gamestop which claims that the game will release 6 November.
Ahead of the game's official announcement, someone managed to grab some pre-order cards for a copy of the game. While the pre-order cards will go on sale at Gamestop this Sunday, there's also a major indication that the game is arriving in November this year.
A November release date may not be that far-fetched as each of the COD titles of the past has maintained a track record in November releases for the past many years now. However, what has really taken us aback is the fact that you will now get access to a pre-release beta for the game on PS4, Xbox One, and PC, if you pre-order it.
That's something Treyarch isn't known to do with Call of Duty games, but Black Ops 3 may be a start. And for the ones who think the game will only be featured for the new-gen consoles, take heart as the fine print says: "Actual platform availability and launch date(s) to be determined."
So there's still an outward chance that the game will indeed arrive on the likes of Xbox 360 and PlayStation 3, although a Black Ops 3 on Wii U still sounds highly unlikely. But we are open to surprises (Nintendo fans will need few of those).
Stay tuned for more updates!