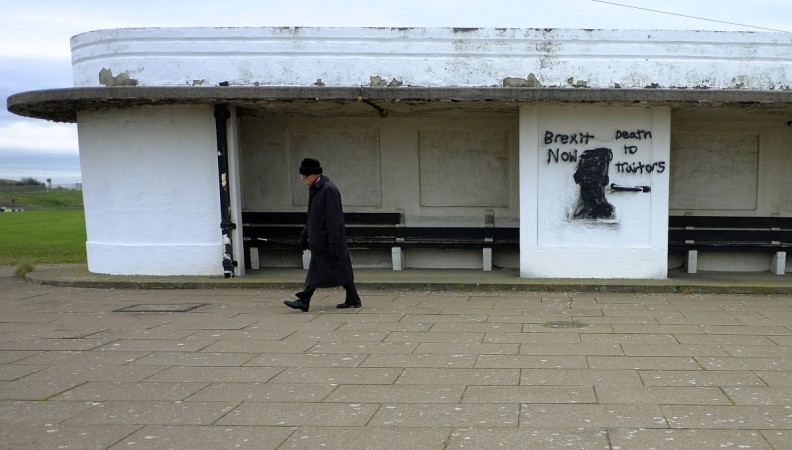 The Brexit vote has wiped $1.5 trillion (£1.2 trillion) off the wealth of UK households this year, a report published today has suggested.
The Global Wealth Report, by the Credit Suisse Research Institute, found the wealth of each adult in the UK has fallen by $33,000, or £26,442, since the beginning of June. That puts the average wealth of UK adults at $289,000.
There are also more than 400,000 fewer dollar millionaires in the UK, with the most wealthy hit by sterling's slide and falling high-end property values.
The study found household wealth dropped by 10% in US dollar terms to 14 trillion dollars (£11.3 trillion) in the year to the end of June as a "direct consequence" of Britain's vote to quit the European Union.
It also found that since the end of June, wealth per adult in Britain has dropped by another 33,000 US dollars (£26,514).
The pound plunged by 15% in the immediate aftermath of the shock referendum decision on June 23, while the FTSE 100 Index also plunged into the red.
While the FTSE has since staged an impressive turnaround, the pound has languished at 31-year lows against the dollar.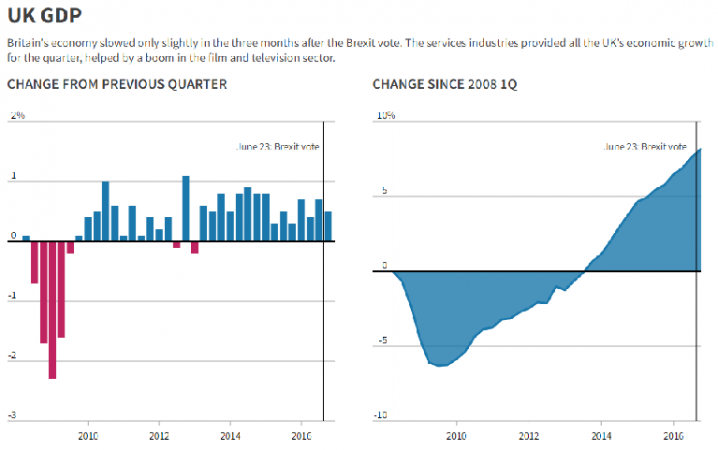 According to The Guardian, however, the UK remained third for the number of ultra-high-net-worth individuals, who own more than £50m in assets, behind the US and China.
The findings from the Credit Suisse Research Institute's seventh annual global wealth report that found the overall growth in global wealth remained flat in 2016, following a trend that emerged in 2013 and contrasting sharply with the double-digit growth rates witnessed before the global financial crisis of 2008.
Michael O'Sullivan, chief investment officer in Credit Suisse's wealth management arm: "The impact of the Brexit vote is widely thought of in terms of GDP but the impact on household wealth bears watching.
"Since the Brexit vote, UK household wealth has fallen by $1.5tn. Wealth per adult has already dropped by $33,000 to $289,000 since the end of June. In fact, in US dollar terms, 406,000 people in the UK are no longer millionaires."

The report found that total global wealth in 2016 edged up 1.4%, or $3.5tn, to $256tn in line with the increase in the world's adult population. Accordingly, average wealth per adult of $52,800 remains in line with last year's figures.
The number of millionaires globally increased by 155%, while the number of ultra-high-net-worth individuals has risen by 216%, making them by far the fastest-growing group of wealth holders.
More than 90% of the wealthiest people in the world live in developed nations, mostly the US, but the rise of millionaires and ultra-high-net-worth individuals (UHNWIs) in China meant there was a shift to emerging economies in recent years.