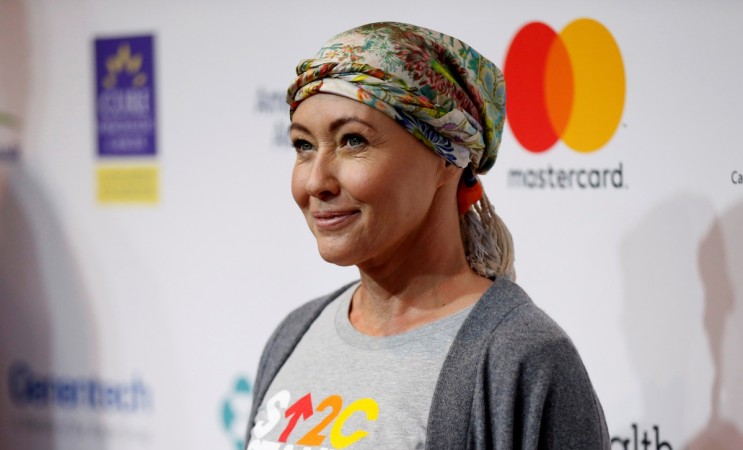 Actor Shannen Doherty began radiation for her breast cancer treatment today.
Doherty revealed the news in an Instagram post, with Shannen admitting that the radiation has her a little frightened. Doherty noted her facial expression makes her "look like I'm about to make a run for it which is accurate".
The Inquistr had earlier reported that Shannen went public with her breast cancer diagnosis when public court records revealed she was suing her former business manager for their failure to pay her healthcare premiums.
Doherty's contention was that because of the lack of payment, her health insurance lapsed and she was unable to receive the early screening of a mammogram. Shannen and her former business manager eventually settled the lawsuit out of court.
According to the Herald Sun, a few hours before, Doherty posted another photo taken with her husband of six years Kurt Iswarienko.
"I love my husband," she captioned the black and white photo, showing the couple at home in bed.
The latest step in the actress' battle with the disease comes a month after she told her Instagram followers she'd finished chemotherapy and would move on to radiation.
"The unknown is always the scariest part," she told ET.
"Is the chemo going to work? Is the radiation going to work?"
"You know, am I going to have to go through this again, or am I going to get secondary cancer?"
"Everything else is manageable. Pain is manageable, you know living without a breast is manageable, it's the worry of your future and how your future is going to affect the people that you love."