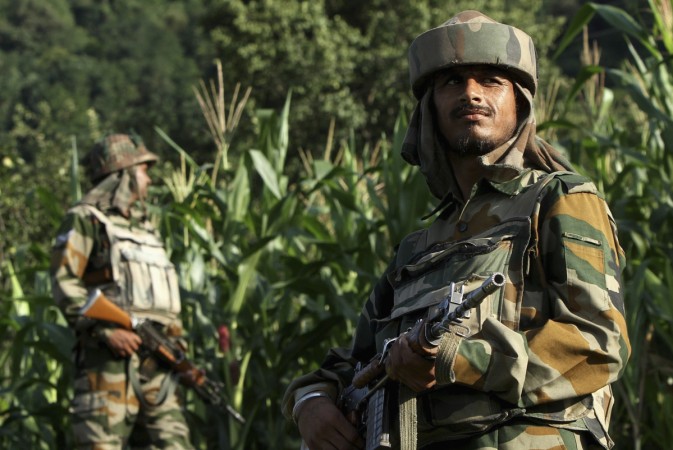 One soldier was killed and four militants shot dead by the Indian Army according to fresh updates by ANI news, in an operation that is still underway in the Tangdhar sector of Jammu and Kashmir making this the second such infiltration bid in the past three days..
UPDATE: Two more terrorists killed by security forces in Tangdhar sector of Kashmir. Total 4 terrorists killed until now in the ongoing op

— ANI (@ANI_news) June 16, 2016
A soldier was also reportedly killed in the gunfight that is still underway in Tangdhar, some 140 km from Srinagar, near the Line of Control (LoC) in north Kashmir's frontier Kupwara district, according to a report in the Chandigarh Tribune.
"In the operation that is still underway, two militants have been killed and one soldier has got injured," defence sources were quoted as saying by Chandigarh Tribune in an earlier report.
Last week a militant was intercepted and killed near Katwara forest area in the neighbouring Machil sector. One soldier was killed and four reportedly injured in the encounter.
The slain soldier had been identified as Ajay Chaurdhary from 56 Rashtriya Rifles' signalman, while the injured were sepoys Lakshman Das, Nikhil Ghaur, Nitesh Kumar and Suraj according to a report by Deccan chronicle.
The injured had been reportedly airlifted to Srinagar and admitted to 92 Base Hospital in Badamibagh Cantonment.
The identity of any of the slain militants has not yet been ascertained. Combing and search operations are on in search from more militants.