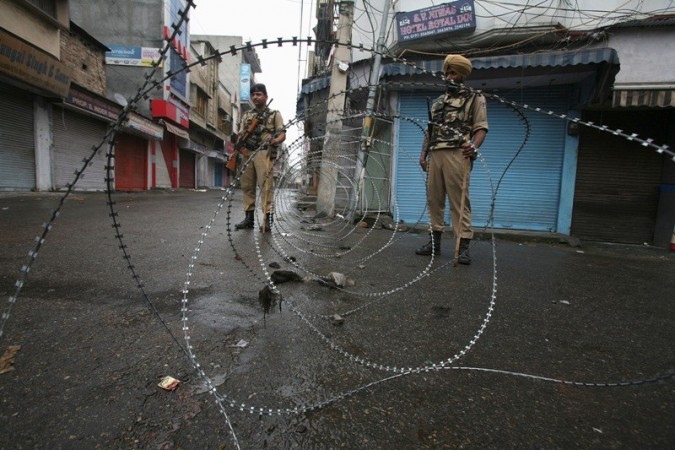 In a touching incident, Muslims in the Kishtwar district of Jammu and Kashmir helped a Hindu doctor get married amid the recent clashes between the two communities.
Ashish Sharma, who runs an Ayurvedic clinic, was due to get married to Sonia Sharma. Dr Ashish had to reach the mandap at the bride's home for their marriage last Saturday.
The marriage was to take place a day after communal riots broke out in eight districts of J&K including Kishtwar.
Ashish and his family, losing all hope, asked the pandit to postpone the marriage ceremonies. But his Muslim neighbours, who were also attending the function, said the wedding should not be delayed. They promised to accompany the baraat through all the Muslim neighbourhoods, Sharma told The Hindu.
"We are just six Hindu families among 300 Muslim households in Shaheedi Mohalla. Hindus and Muslims were fighting pitched battles out in the town. Over a hundred vehicles, shops and hotels had been torched. A Hindu had been shot dead. A Muslim had been burnt alive. His charred body was lying near Chowgan Grounds till midnight," Ashish said.
After receiving help form their neighbours, Sharma and his family went head with the ceremony and also called the bride's parents to be ready to receive the procession.
The 29-year-old doctor said he is proud of his Muslim neighbours, who extended a helping hand at the time when communal riots have hit the state. Two Muslims and a Hindu were killed and scores were left injured in the riots since Friday, J&K Chief Minister Omar Abdullah said.