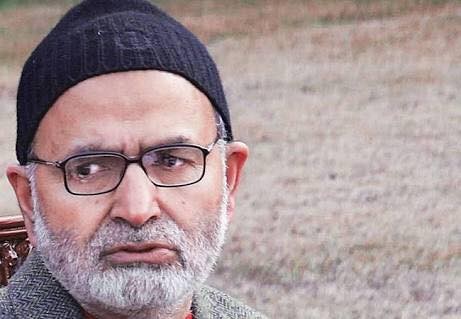 Jammu and Kashmir Education Minister Naeem Akhtar's house in the Hyderpora locality of uptown Srinagar was attacked by protestors on Monday night. The mob reportedly threw two petrol bombs at his house. However, there were no reports of injuries in the incident.
Akhtar is also the spokesperson for J&K government and has previously served as the spokesperson of the Peoples Democratic Party(PDP). This is the second such attack on Akhtar. His cavalcade was previously attacked by the protestors.
The anger against the political leaders particularly those from PDP and Bharatiya Janata Party (BJP) among people of the valley is growing after the state government failed to address their concerns. The communication blockade and media gag ordered by the state government has further infuriated the people.
The Kashmir valley has been under strict curfew since July 9 after Hizbul Mujahideen commander Burhan Muzaffar Wani was killed in an encounter with security forces in South Kashmir.
More than 50 people have been killed and over 2,500 injured during the clashes between security forces and protestors in various parts of the valley.
The separatists led by All Parties Hurriyat Conference has called for a shutdown in the entire valley till Aug. 5. The shops, commercial establishments and schools in the valley have been shut whereas 90 percent of tourist bookings to valley have been cancelled.