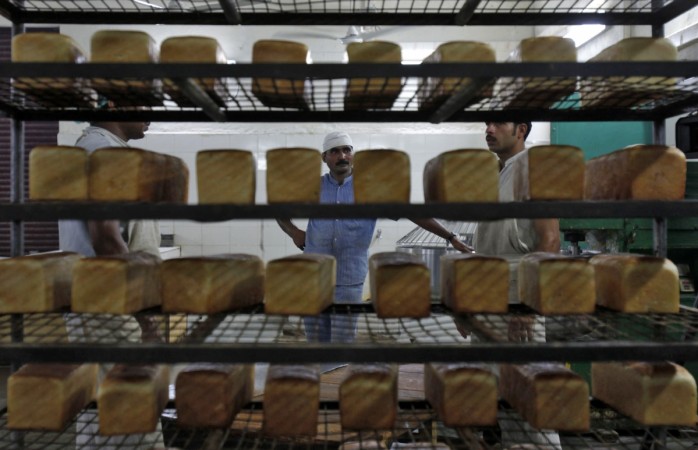 India's apex industry body, Associated Chamber of Commerce and Industries (Assocham) on Tuesday said that the report by the Centre for Science and Environment (CSE) has caused unnecessary panic among people and led to a dip in the sales of breads and other bakery products.
Assocham extended its support to India's bread manufacturers, who had earlier slammed the CSE report.
It further said in an official statement that the impact of the report was seen as there was a sharp fall in the sale of morning breads in the country.
Meanwhile, All India Bread Manufacturers Association (AIBMA) members such as Harvest, Britannia and Modern are all set to meet the officials from the food regulatory authority of India, Food Safety and Standards Authority of India (FSSAI) in a few days.
"The body will have an internal meeting in the next day or two to discuss this issue. We will meet the FSSAI shortly. The food safety regulations of 2011 permit up to 50 parts per million (ppm) of potassium bromate and/or potassium iodate in bread. In allied bakery products, it is 20 ppm for the two additives. In the event they are struck off the food additives list by FSSAI, we will cease to use them," Ramesh Mago, president of AIBMA, was quoted by Business Standard as saying.
The CSE said that many popular brands of bread and products of fast food outlets contain potassium bromate and potassium iodate, which are known to cause cancer in humans. It further said that despite many countries banning the use of such chemicals in food products, India's regulatory authority has still allowed their use.
Assocham said that the bread industry is likely to face losses worth crores if the government doesn't take effective steps to restore confidence in consumers.
"The industry will surely be at fault if it was using the PM in violation of the FSSAI rules. If at all, there is a problem, it does not lie at the door of the industry, which only would be put to immense loss of consumer confidence and crores of rupees worth of loss. Already, reports suggest a sharp fall in the sale of morning breads and a sense of panic among the homemakers," Assocham secretary general DS Rawat said in an official statement.
The apex industry body alleged that an impression is being created by a few NGOs that the bread manufacturers are deliberately involved in hazardous practices, which is wrong.
Rawat said the health ministry and FSSAI should immediately come out with a clarification on the bread controversy. "Or else, immense loss of goodwill and financial loss would be caused. As it is, the stock prices of the food companies have come under pressure out of panic," he added.
India's health ministry had earlier ordered a probe into the claims that breads may have carciongens.
"I have told my officials to report to me on an urgent basis. There is no need to panic. Very soon we will come out with the (probe) report," Union Health Minister JP Nadda said.