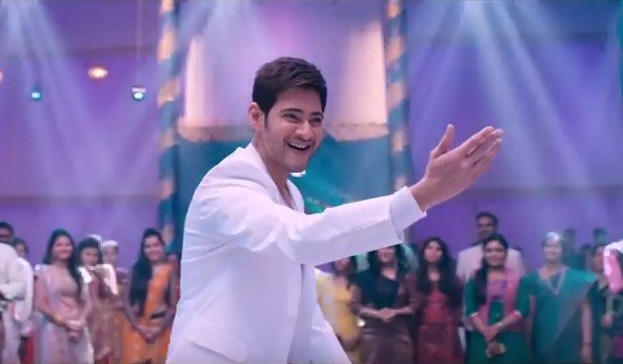 Director Srikanth Addala's "Brahmotsavam" has seen average collections at the worldwide box office in its opening weekend. The movie is set to become another disaster in the career of superstar Mahesh Babu, after "Aagadu" and "1: Nenokkadine."
Released in over 2,000 screens, "Brahmotsavam" registerered decent occupancy everywhere around the world on Friday. The movie received mixed talk from the audience and its collection was affected by the word of mouth on Saturday and Sunday. Its business went down by an average of 70 percent on these days. Bad weather was also responsible for poor collections in Andhra Pradesh.
"Brahmotsavam" has collected approximately Rs. 40.88 crore gross at the worldwide box office in its opening weekend. The film has earned Rs. 27.53 crore for its global distributors in three days. Made on budget of Rs. 75 crore, the film has fetched Rs 73.40 crore from the sale of its theatrical rights. The film has recovered 38 percent of the investments of its distributors. It is likely to incur huge losses to them.
After seeing its pre-release hype and promotions, trade experts had predicted that "Brahmotsavam" would shatter the record of Mahesh Babu's last outing "Srimanthudu," which had grossed Rs. 60.65 crore (Rs. 42.80 crore share) at the worldwide box office in its first weekend. But it has failed to do so and become another flop for him after "1: Nenokkadine" (Rs. 18.60 crore) and "Aagadu" (Rs. 27.60 crore).
Here is the table detailing the first-weekend collections of "Brahmotsavam," "1: Nenokkadine," "Aagadu" and "Srimanthudu" in different areas around the world. These numbers are based on various reports and may vary from the actual figures released by the films' makers/distributors.
| | | | | |
| --- | --- | --- | --- | --- |
| Area | Brahmotsavam | 1: Nenokkadine | Aagadu | Srimanthudu |
| Nizam | Rs. 5.81 crore | Rs. 4.50 crore | Rs. 6 crore | Rs. 9.51 crore |
| Ceeded | Rs. 2.33 crore | Rs. 1.78 crore | Rs. 2.60 crore | Rs. 4.45 crore |
| Vizag | Rs. 1.85 crore | Rs. 1.20 crore | Rs. 1.56 crore | Rs. 2.17 crore |
| G East | Rs. 2.12 crore | Rs. 1.27 crore | Rs. 1.42 crore | Rs. 2.61 crore |
| G West | Rs. 2.28 crore | Rs. 0.84 crore | Rs. 1.36 crore | Rs. 2.39 crore |
| Krishna | Rs. 1.30 crore | Rs. 0.68 crore | Rs. 1.07 crore | Rs. 1.98 crore |
| Guntur | Rs. 2.45 crore | Rs. 1.57 crore | Rs. 1.85 crore | Rs. 2.69 crore |
| Nellore | Rs. 0.72 crore | Rs. 0.56 crore | Rs. 0.74 crore | Rs. 0.89 crore |
| AP/T Total | Rs. 18.86 crore | Rs. 12.40 crore | Rs. 16.60 crore | Rs. 26.69 crore |
| Karnataka | Rs. 2.80 crore | Rs. 1.50 crore | Rs. 2.50 crore | Rs. 4.50 crore |
| Rest of India | Rs. 0.75 crore | Rs. 0.70 crore | Rs. 1.25 crore | Rs. 1.10 crore |
| Overseas | Rs. 5.12 crore | Rs. 4 crore | Rs. 7.25 crore | Rs. 10.51 crore |
| Global Total | Rs. 27.53 crore | Rs. 18.60 crore | Rs. 27.60 crore | Rs. 42.80 crore |