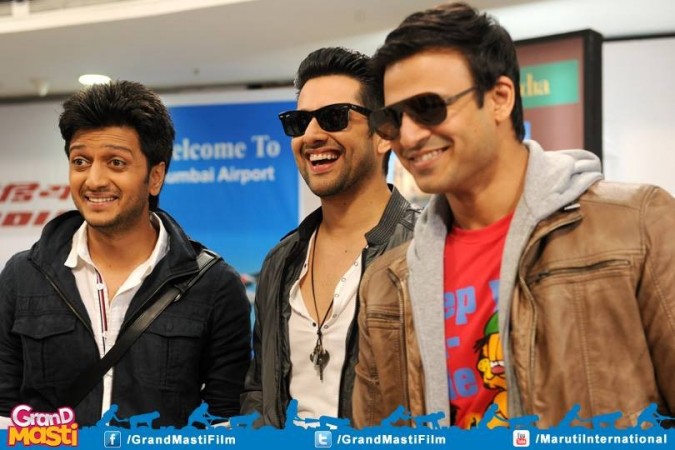 The overseas box office has witnessed a dip in collections during the September-October period, with Bollywood films like "Besharam", "Zanjeer" and a few others failing to draw in audiences.
Abhinav Kashyap's directorial film "Besharam" has managed to mint in ₹44 crore ($ 3.16 million) from its 10-days run in the international markets.
The action comedy starring Pallavi Sharda, Ranbir Kapoor and his parents Rishi and Neetu Kapoor has failed to stir response from the overseas market.
The film raked in a total of ₹3.38 crore (£ 3, 44,687) from UK, ₹71.74 lakh (A$ 1, 23,745) from Australia and ₹22.37 lakh (NZ$ 43,766) from New Zealand box office after finishing the second weekend.
After the second weekend, the worldwide total of the film is ₹77.9 crore. [Overseas ₹19.44 + Domestic ₹58.46 crore]
The makers of the film have finally earned the production cost of ₹60 crore from the worldwide total. In fact, the makers have made a profit of more than ₹17 crore from global markets.
Meanwhile, "Chennai Express" and "Grand Masti" have not wrapped up their theatrical run at the box office.
"Chennai Express", which was released in August, is in its 10th week at the UK box office. The romantic comedy minted ₹43, 410 from one screen, which takes the total collections to ₹21.33 crore (£ 21,78,646), according to trade analyst Taran Adarsh.
Adult comedy "Grand Masti" has raked in ₹1.08 lakh from three screens, taking the overall total to ₹1.92 crore (£1, 96,297).