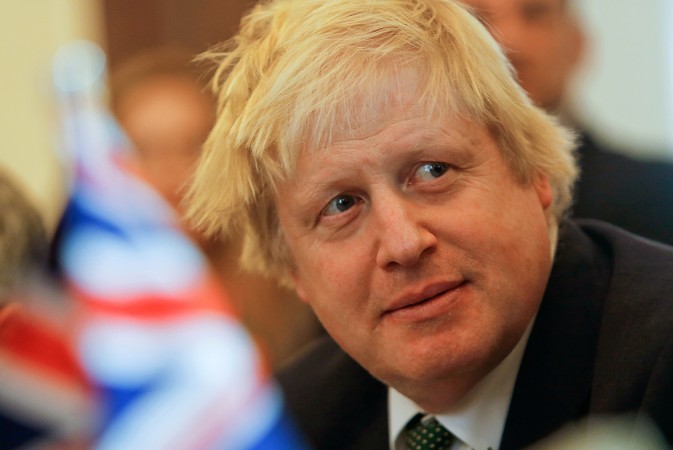 Boris Johnson has told Cabinet colleagues that illegal immigrants who have lived in the UK for longer than 10 years should be allowed to stay in the country.
According to the Independent, the Foreign Secretary believes the "amnesty" plan to give the people legal status in the UK would mean they can start working lawfully and contributing tax income.
It comes after the UK's official forecaster predicted government will have to borrow an extra £122bn in the next five years in the light of weaker tax revenues and extra costs due to falling immigration in the run up to Brexit.
Johnson had originally proposed the amnesty during the referendum campaign, but at a Cabinet committee meeting chaired by Theresa May he re-stated the plan.
But Johnson's statements have caused fury, and one colleague said: "It's an insane idea and would make ordinary Brits furious. A lot of us round the table couldn't believe Boris is still going on about this."
The minister told The Sun: "Privately, Boris is still the most pro-immigration member of the Cabinet."
A spokesman for Johnson said there was no row at the meeting.
He said: "Boris reiterated what he has said publicly before about amnesties, including during the EU referendum campaign. He feels he has a moral responsibility to raise it, as it is what he believes.
"Any suggestion that there was strong disagreement expressed during the meeting is wrong."
According to the Daily Mail, the Prime Minister is known to oppose any amnesty, and Johnson has previously had a swipe at May, when she was Home Secretary.
In 2015 he said there was an 'inertia on our ability' to deport illegal immigrants and it was impossible for the Home Office to restrain numbers from the EU. Philip Hammond also backed May at the time.
It came after Johnson, then Mayor of London, said it was a 'shame' for illegal migrants to be able to earn money on the black market but not pay taxes.