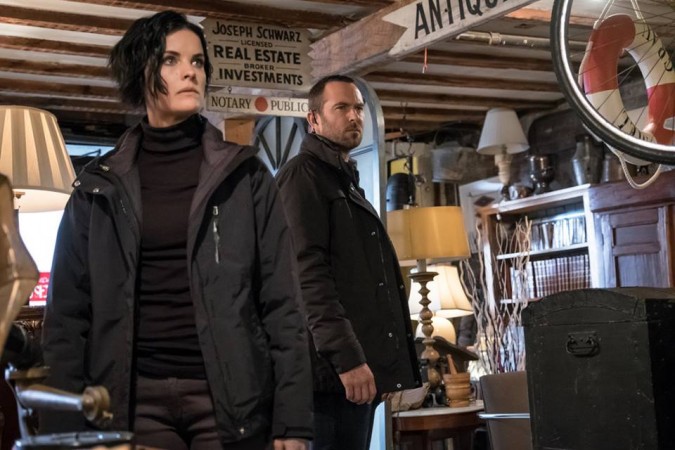 Season 1 of NBC's crime drama series "Blindspot" was praised both by the critics and the viewers for its story and direction, and the show-runners are hoping that similar reviews will come their way for the next instalment of the show.
Season 2 of the series will apparently get a "reset" when it returns to the small screen. Martin Gero, the show's creator, revealed at Television Critics Association press tour that the upcoming season is designed in such a way that new viewers, who are not much familiar with the show, can also find it interesting.
As reported by Variety, Gero said, "We're viewing season 2 as even more important than season 1." Gero is planning to do so by recapping the events of first season briefly in Season 2.
"If you start watching [with Season 2], it'll be just as fun for you. We want to reward our loyal viewers and not alienate our casual ones," Gero continued, while hinting at Jane's (portrayed by Jaimie Alexander) role in the upcoming season and teasing her ties with the mysterious organisation of which she became a part in the previous season.
"Jane's own allegiances are in play basically for the first part of the season," Gero said, as reported by Entertainment Weekly, "If the first season was about Jane Doe being a Trojan Horse inside the FBI, the second season is about her being a double agent Inside of her own organisation."
One of the prominent additions to Season 2 will be the inclusion of "The Good Wife" star Archie Panjabi. She will be playing a new character of the head of a classified division of the National Security Agency (NSA).
A major revelation that will be made in "Blindspot" Season 2 is the disclosure of Jane's real name. Fans will also finally get to know her true identity.
"Blindspot" Season 2 is scheduled to premiere on Wednesday, Sept. 14, on NBC.