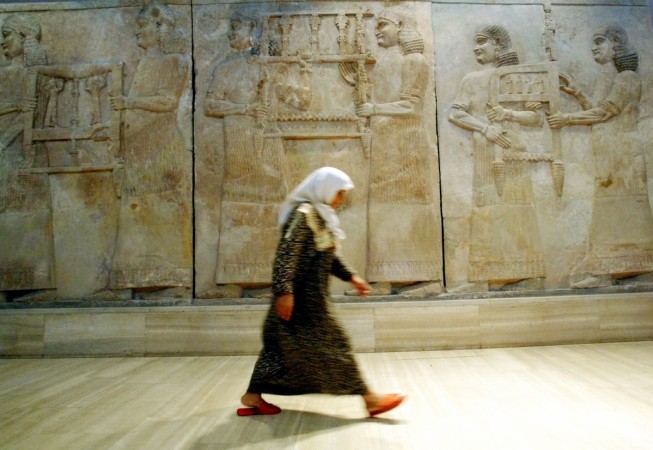 They may have been too late to save hundreds of priceless artefacts from destruction at the hands of ISIS, but Iraqi forces finally took the ancient Assyrian town of Nimrud, situated to the south of the embattled Mosul.
The victory is a boost for international archaeologists, who can now enter the town and assess the damage done by its former occupants.
"The 9th division of the Iraqi army has liberated the town of Nimrud completely and raised the Iraqi flag over its buildings after the enemy suffered heavy casualties," Lt Gen Abdul-Amir Raheed Yar Allah said in a statement.
According to The New York Times, the late 1980s discovery of treasures in Nimrud's royal tombs was one of the 20th century's most significant archaeological finds. The government said militants, who captured the site in June 2014, destroyed it the following year using heavy military vehicles.
Last year, ISIS blew up the ancient walled city.
The terror group released disturbing footage of the destruction. Militants with electric drills and sledgehammers smashed statues and tore holes in the walls. Bulldozers razed structures to the ground. The last frame of the video captures a massive explosion and a cloud of smoke and dust.
UNESCO, the United Nations Educational, Scientific and Cultural Organization, described the deliberate destruction of Nimrud as a "war crime."
Battle for Mosul
The fierce fighting in Mosul continues unabated, with Iraqi Special Forces making slow progress through the narrow streets and dogged resistance from ISIS fighters.
Meanwhile, US army sources claim that they have been given access to only a "handful" of the hundreds of ISIS fighters taken prisoner by the Iraqis.
The Daily Beast reported that Iraqi officials have said hundreds of ISIS fighters have died so far in the three-week-long battle; US officials estimate a smaller number have fled.
It is those fleeing forces that evade capture that are a potentially lost source of intelligence for the US and its allies — and an opening for ISIS fighters to creep back into Mosul, US officials concede.