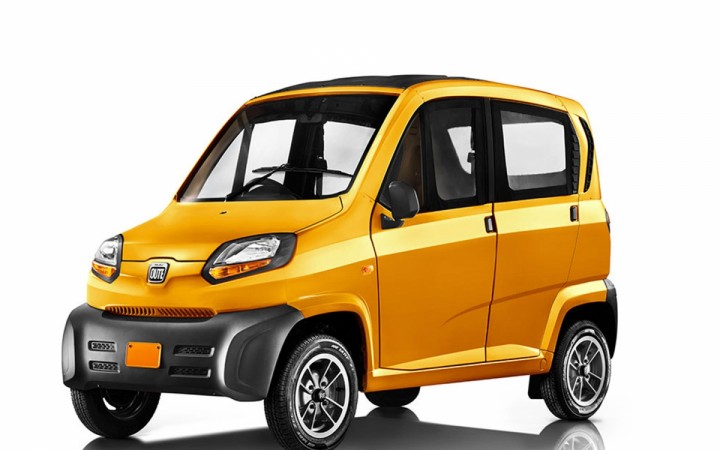 Bajaj Auto's quadricycle Qute is all set to enter the Russian market soon as the cheapest passenger car offering in the country. The quadricycle, which is not road legal in India as it has been challenged in different courts with multiple petitions over safety concerns.
The Qute, which is set to become the cheapest offering in Russia with a price tag of about 300,000 rubles (Rs. 3,05,851), will be launched in the coming months and its deliveries will begin by November this year.
The Qute will be sold though East West Motors in Russia, according to a Russia and India report. At present, the cheapest car in Russia is the Daewoo Matiz, which is retailed for 314,000 rubles (Rs. 3,19,958). Bajaj Qute is expected to get good response in Russia as the economic condition in the country is said to be currently in favour of cheaper models.
Powered by an all new water-cooled 217 cc single-cylinder engine coupled with 5-speed manual gearbox, Bajaj Qute has a fuel efficiency of 36 kmpl and a top speed of 70km per hour. In terms of dimensions, Bajaj Qute measures 2,752 mm in length, 1,312 mm in width and 1,650 mm in height.
Unveiled in India in September 2015, Bajaj hopes to export 10,000 units of the model in the current financial year. Bajaj currently exports the Qute to 16 countries across Asia, Africa, Latin America and Europe.
[1 lakh = 100,000 | 1 crore = 10 million | 100 crore = 1 billion]