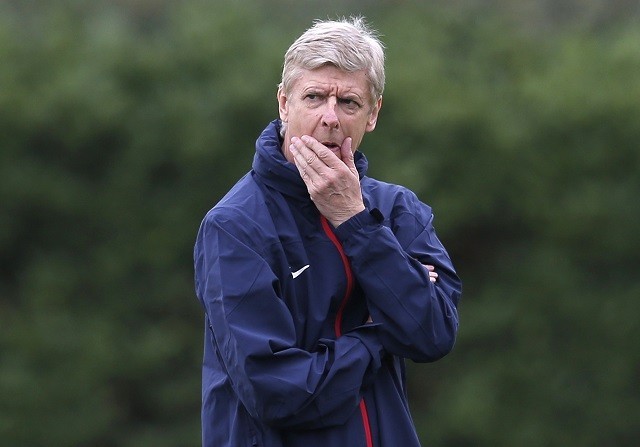 Stan Kroenke, Arsenal's majority shareholder, has not been called "Silent Stan" for no apparent reason. The American rarely comes out in public with a statement, and has hardly commented over the situation at Arsenal, during bad or good times.
So, when he does speak, it is with much interest that everyone listens, or reads, in this case.
In an interview with British newspaper Daily Telegraph, Kroenke spoke about his relationship with Arsene Wenger and the respect that he holds for the Frenchman, while insisting he sees Wenger staying long-term at Arsenal.
Kroenke also removed a few veils that were hovering around Arsenal's failed bid for Liverpool striker Luis Suarez in the summer.
Arsenal, while making a strong start to the season this year, and with a £42.5 million marquee signing in tow, have not won a single trophy in over eight years, which has led to calls in some quarters for a change in the manager.
Kroenke, though, has never wavered in his belief over Wenger, who with a shoestring budget - when compared to the other elite teams -- in the last few years has kept Arsenal in the top four consistently.
"There's no one I feel more strongly about and I think he is doing a great job," Kroenke told the Daily Telegraph.
"We have been very supportive, we have never wavered, we are proud of him, proud of the club, the way the club is run and how it holds itself out to the world."
Asked if Wenger is in Arsenal's plans beyond this season, with the manager's contract set to end in the summer, Kroenke said: "That's exactly right. Arsene knows how we feel, what our philosophy is, what we want to do and I feel like we are totally aligned.
"I think he wants to do it the exact same way as we do."
After bringing in Mesut Ozil for all that money earlier this summer, Kroenke said funds remain available if Wenger feels the need to delve into that budget again, while insisting he has no plans on interfering into the club's transfer affairs.
"I really enjoy Arsene -- very smart, very intelligent," Kroenke added. "He has an absolute view on how he runs that team and the club. He has earned that right.
"Don't look for me to interfere with that. I have learnt over the years that sometimes owners try do that and it is not so good.
"We've always said that there are resources available. There are guys who say that we should push Arsene harder to spend. That's fair enough - there are always lots of opinions but Arsene is an independent thinker and planner.
"He works very hard at it and has a wonderful record. He was trained in economics, my undergraduate study was in economics."
Arsenal might not have landed Ozil late in the transfer window, if they had been successful in landing Suarez, who quickly became their primary target in the previous transfer window. However, Kroenke admitted that move was never going to materialise after Liverpool's firm stance on the Uruguayan, who himself was pining for a move away.
"Look, Arsene had a view, our team had a view, they (Liverpool) had a view and their view was, he wasn't going anywhere," Kroenke said.
"I never saw them waver from it. I guess at some level there is a number that gets anybody out of anywhere but there was nothing within the realm of what we knew about that could have got him out of there."