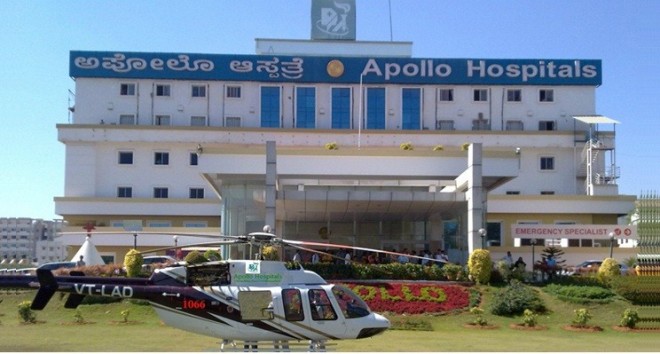 Apollo Hospitals (AH) Group has signed deals with Airtel Kenya and Kenyatta National Hospital (KNH) to collaborate in various areas and share knowledge to strengthen healthcare services in the African country.
"Apollo Hospitals and Kenyatta National Hospital have identified various areas of collaboration and knowledge transfer to build local capacity in tertiary healthcare services," Sangita Reddy, the Joint Managing Director of AH, said in a statement. Reddy was a part of the business delegation that accompanied Prime Minister Narendra Modi in Kenya. "Apollo Hospitals will train Kenyan doctors and other healthcare staff at Apollo hospitals in India. Specialists from Apollo Hospitals will visit Kenyatta National Hospital to conduct joint medical camps, educational lectures and training programs," she added.
KNH, according to Press Trust of India, is the oldest as well as the largest teaching and referral hospital in Kenya.
Telecom giant Airtel, which runs its operations across 16 countries in Africa, has also signed an MoU with AH under which Airtel customers can get real-time personalised healthcare advices from Apollo's specialists.
As a part of the Apollo-Airtel pact, a mobile application service called Ask-Apollo will be launched to seek consultation from specialists.
"This deal will enable Airtel Africa subscribers access personalised advice in real time, thereby bringing world-class healthcare services at their fingertips. It will also provide its customers with discounted consultation and enable easy payment options through Airtel Money or the customer's airtime," the statement said.