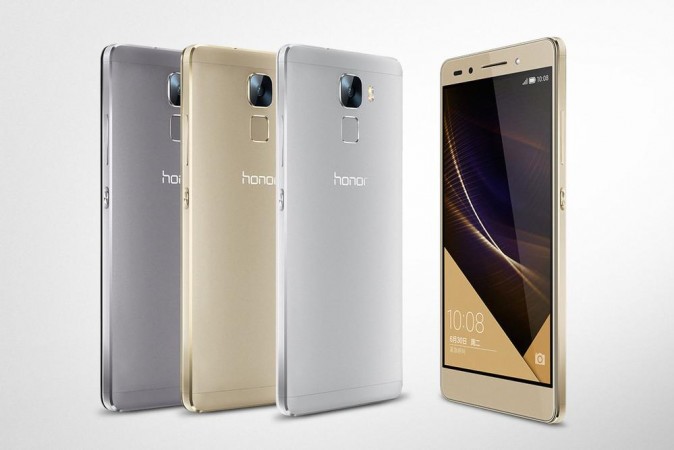 Huawei Nexus 6P came running Android 6.0 Marshmallow when it was released in October last year, and now the company appears to be gearing up to start seeding the firmware to its other devices.
The Chinese company has now revealed the Android 6.0 Marshmallow update schedule for its other devices. It said in a tweet the firmware has been pushed out to Huawei Honor 7 devices that received the beta test version in Europe. It added that the firmware OTA (over-the-air) update should come to other devices before the end of this month.
Beta testers of Android 6 for Honor 7 started to receive the final version via OTA. All beta tester will receive the OTA update in stages.

— HonorEU (@HonorEU) February 15, 2016
After Beta testers, all other user will get the final version of Android 6 via OTA. We assume it will be within the next 2 weeks. #honor

— HonorEU (@HonorEU) February 15, 2016
It may be mentioned that Huawei released the beta test version of the firmware in the UK in December, and the company's Facebook page for Romania also revealed that it was allowing 100 participants each from single-sim and dual-sim variants of the P8lite to beta-test Android 6.0 Marshmallow before a public release.
However, the company has released the firmware update to only Honor 7 device in India until now.
Huawei has announced that the Android 6.0 Marshmallow update will come to several devices like Huawei Mate 7, Huawei Honor 6, Huawei Honor 4X, Huawei Honor 4C, Huawei Ascend G7, Huawei Ascend P8, Huawei Ascend P8 Max, Huawei Honor 6 Plus, Huawei Honor 7, Huawei Honor 7i, Huawei Mate S, Huawei MediaPad X2 and Huawei Ascend G8.
There were also reports that the Honor 5X may get the firmware, but HonorEU has said in tweet it is not known if the device is eligible for it.