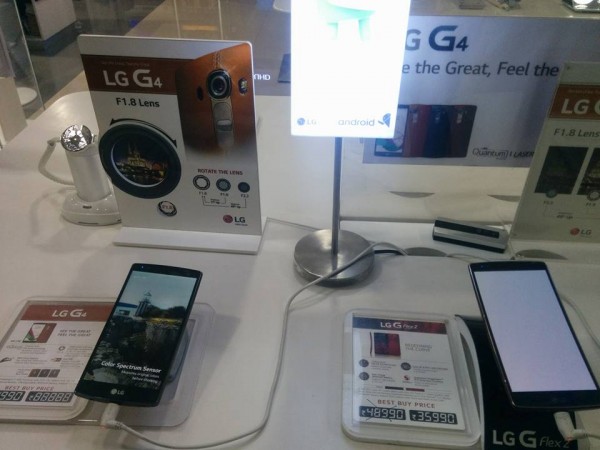 Android 6.0 Marshmallow OTA (over-the-air) update has been finally rolled out to LG G4 in Canada, weeks after it was released in the US, Europe, India, and South Korea.
Major Canadian carriers have now confirmed Android 6.0 Marshmallow update schedule for LG G3 and G4. Telus started pushing out the new firmware to LG G4 on Monday, 1 February, and is set to release it to the G3 on 14 March.
Local carrier Rogers has also confirmed on its community forum that it will start rolling out the new firmware to LG G4 on Wednesday, 3 February. Interestingly, a report by MobileSyrup has claimed that all the carriers, including Virgin Mobile and Wind Mobile, have released the firmware to the device, but it is not confirmed yet.
It may be mentioned that LG was one of the first mobile phone manufacturers to release Android 6.0 Marshmallow update to its devices. In fact, it was introduced in LG Nexus 5X and Huawei Nexus 6P in October last year before rolling out to LG Nexus 5 (2013).
LG earlier announced that its devices like LG G3, LG G4, LG G Stylo, LG G Flex2, LG V10 and a few select tablets will receive Google's new firmware update.
How to install Android 6.0 Marshmallow via OTA on your LG device:
- Android 6.0 Marshmallow download notification will appear on your LG device screen
- Press "Download" button
- Press "Restart & Install" button
- Rebooting will begin automatically
- You will see "Installing System Update" notice when installation starts
- Upgrading begins automatically
- Android 6.0 Marshmallow will run on your device after upgrading is done
You can also manually check availability of the new software by going to – 'Settings' >> 'About phone' >> 'System updates' >> 'Check For Update'.