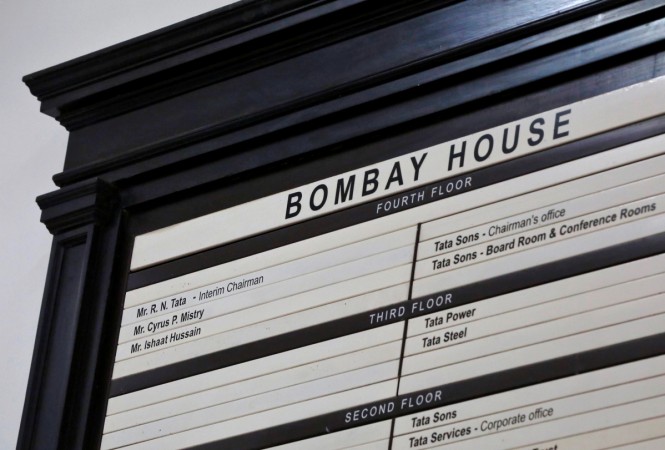 The multiple stakeholders in the Tata group, including foreign investors, and regulators such as Securities and Exchange Board of India and Ministry of Corporate Affairs are keeping a close watch on the upcoming board meetings of the group companies to approve their respective quarterly results, Business Standard reports.
Cyrus Mistry, who was replaced as chairman of Tata Sons last Monday, still serves as the chairman of Tata Steel, Tata Motors, Tata Consultancy Services, The Indian Hotels, Tata Global Beverages, Tata Chemicals, Tata Industries and Tata Teleservices. TCS declared numbers earlier this month.
According to data compiled by BS Research Bureau, 13 Tata companies are yet to declare their results for the quarter ended September 30. This list includes biggies such as Tata Steel, Tata Motors, Tata Power and Indian Hotels, which Mistry chairs.
According to regulations, the companies are required to declare their quarterly numbers within 45 days. Most of these companies would call their board meetings over the next couple of weeks to meet the November 15 deadline.
The way these boards deal with Mistry would determine the further course of events in the Tata Vs Mistry saga.
Legal experts feel the transition may not be smooth, given the stand taken by Mistry and the tone of his letter addressed to the Tata Sons board and trustees of Tata Trusts last week.
S N Ananthasubramanian, a senior company secretary, said, "The transition may not be smooth, but it is likely to be quick." According to him, though the procedure for removal would be broadly same as what happened in Tata Sons, the articles of association of individual companies would also come into play.
In Tata Sons, Mistry was redesignated as a non-executive director after board passed necessary resolutions to replace him and appoint Ratan Tata as interim chairman.