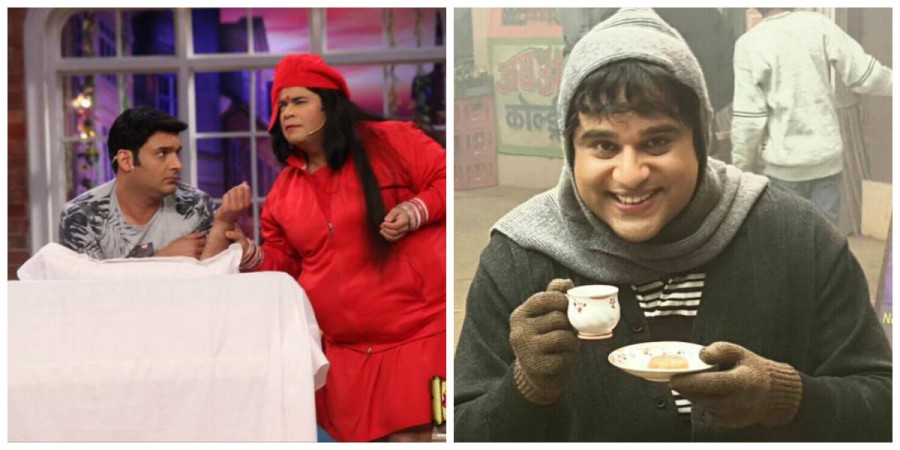 While Kapil Sharma and Krushna Abhishek's rivalry became evident after the latter said Kapil felt insecure and fled away from the battle-field, Kiku Sharda aka Palak of "Comedy Nights with Kapil" came up with some positive words for the stand-up comedian.
After "Comedy Nights with Kapil" on Colors TV has been replaced by "Comedy Nights Live", hosted by Krushna, a lot of comparisons are being drawn between the erstwhile popular show and the fresh show. However, Kiku, who was an integral part of Kapil's show, feels that nobody can take the legacy forward that Kapil had created.
"This is bound to happen and the legacy what Kapil has made nobody can take it forward. There are many rumours that go on, which shouldn't be believed. There are good things also that Krushna has said, we should see those also. Even if I was paid high sum I would not share the same stage with any other show," Kiku told Business of Cinema.
A few days ago, Krushna said that Kapil was insecure as big stars started appearing on the former's show "Comedy Nights Bachao" and also criticised Kapil for leaving Colors. "Kapil had a problem when big stars started coming to my show as well. He shouldn't have left Colors, who made him into a big brand. Why couldn't he have had a healthy competition with me? Why did he run away? Why did he feel so insecure? He is such a talented artiste. I thought he will fight back," Krushna told Spotboye.
Meanwhile, actor cum comedian Manish Paul also spoke about the controversy surrounding Kapil being replaced by Krushna. He told Bollywoodlife that there is no bad blood between the channel and Kapil and everyone should move on with whatever new comes their way. He also said that Kapil had created a big name in the genre as he was highly successful in the show, but Krushna also has his own charm and people should give him some time before judging the new show.