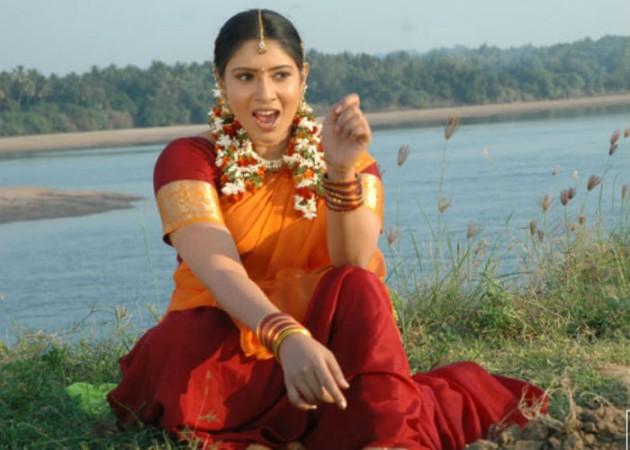 Popular South Indian actress Sanghavi, who was missing in action for five years, has reportedly tied the knot with IT professional N Venkatesh at a wedding ceremony held in Bangalore.
Sanghavi got hitched to N Venkatesh at 9 a.m. on Wednesday and her wedding was held in Vivanta Taj hotel, MG Road, Benguluru, reports Sakshi. Venkatesh is reportedly working as CEO at a software firm in the city. Not much is known about the actress' engagement, marriage and the guests who attended the function.
Sanghavi was born and brought up in Mysore. Her father was a professor and the head of the ENT Department at Mysore Medical College. She is the grand-niece of Kannada actress Aarathi. She made her acting debut with Ajith's Tamil film "Amaravathi" in 1993. Her real name is Kavya Ramesh, but "Amaravathi" producer Chola Ponurangam named her after his daughter Sanghavi.
There was no looking back for this talented actress after the success of "Amaravathi". Sanghavi has featured in over 80 movies in Kannada Tamil and Telugu in her career spanning 18 years. She has worked with some leading South Indian actors, like Rajinikanth, Ajith, Vijay, Nagarjuna, Balakrishna, Rajshekar, Vishnuvardhan, Ambareesh, Upendra and Darshan.
"Taj Mahal", "Sindooram", "Aaha", "Suryavamsam", "Samarasimha Reddy", "Seetharama Raju", "Mrugaraaju", "Baba", "Andhrawala", "Diggajaru" and "Anatharu" are some her biggest movies. Sanghavi was last in seen in director AA Choudhary's Telugu movie "Indrani" in 2010.