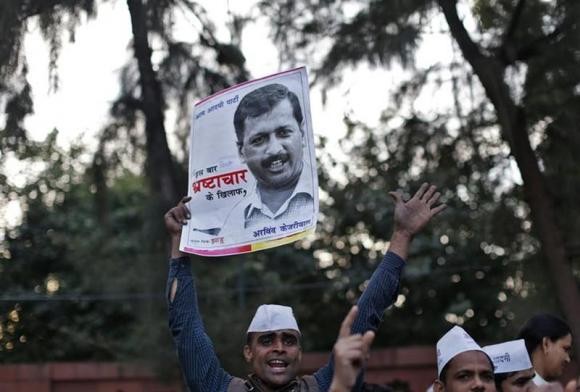 Aam Aadmi Party (AAP) on Friday named BJP member Suresh Bhardwaj as its party candidate and announced his name for its constituency, Wazirpur, only to withdraw his name later.
AAP had claimed that BJP councillor Bhardwaj was in contact with the party's senior leaders. But Bhardwaj denied meeting anyone from AAP and said he is with BJP. He said that he became aware of his AAP candidature only after reading the news reports, hours after AAP announced his name.
"AAP volunteers approached me on Friday afternoon, hours before the list was formalised, offering me a ticket from Wazirpur. There was no official communication from the party and I did not take the matter seriously," The Indian Express quoted Bhardwaj.
Hours after the confusion, AAP said that they are replacing Bhardwaj with AAP member Rajesh Gupta as the latter did not disclose information about some of his properties.
"Following the announcement, we received a series of complaints from our local volunteers regarding the functioning of a factory owned by Bhardwaj. He had not disclosed information regarding this to the party even when Sanjay Singh asked him about it yesterday afternoon," a senior AAP leader said.
However Bhardwaj said he has always been loyal to the BJP, who confirmed that he had certain issues with the party but that everything had been sorted out.
"After my AAP candidature was announced, BJP leaders called me and assured me that my concerns would be addressed. I have always remained loyal to the BJP," Bhardwaj said.