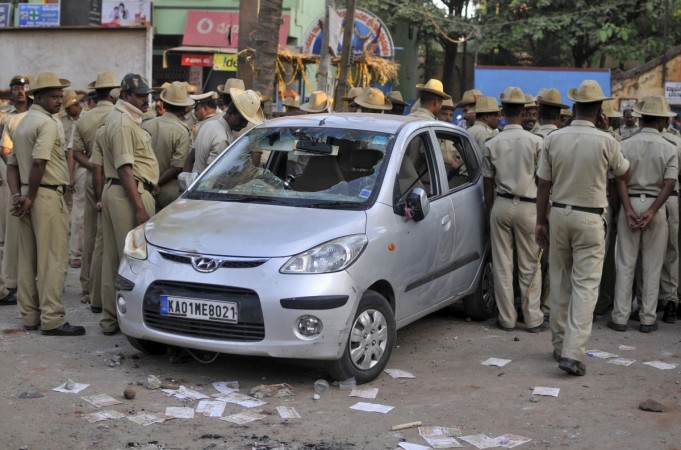 The Bihar Police on Wednesday reportedly arrested five people in connection with the murder of a journalist in Bihar earlier this month. One of the accused, who the police suspect is the main culprit, has apparently confessed to shooting the reporter dead.
The accused have been identified as Rohit Kumar, Vijay Kumar Gupta, Rajesh Kumar, Ishu Kumar and Sonu Kumar Gupta. Rohit Kumar has confessed to killing Rajdeo Ranjan, the Siwan bureau chief of Hindi daily Hindustan, who was shot dead at a busy market near Station Road on the evening of May 13, Daily News & Analysis reported.
"The police arrested five persons in connection with the murder of journalist Rajdeo Ranjan and recovered a 7.65-bore country-made pistol and three motorcycles," Additional Director General of Police (ADG Headquarters) Sunil Kumar told DNA. The bikes and weapon apparently used by the accused and the motorcycles have been sent to forensic laboratory.
They were arrested on Wednesday morning from three different parts of Siwan and all of them are in the age group of 20-25 years, Hindustan Times quoted the ADG as saying.
The police are now looking for some other people suspected of being involved in the murder. "We are also trying to find out who were involved in conspiracy and the motive behind the killing," HT quoted ADG Sunil Kumar as saying.
They have also claimed Ranjan's murder was part of a pre-planned conspiracy, Indo-Asian News Service reported. The journalist's murder had led to protests in Patna and the Nitish Kumar-led JD(U) government was also criticised over the law-and-order situation in the state.
After much criticism and protests, Chief Minister Nitish Kumar had recommended a probe by the Central Bureau of Investigation.