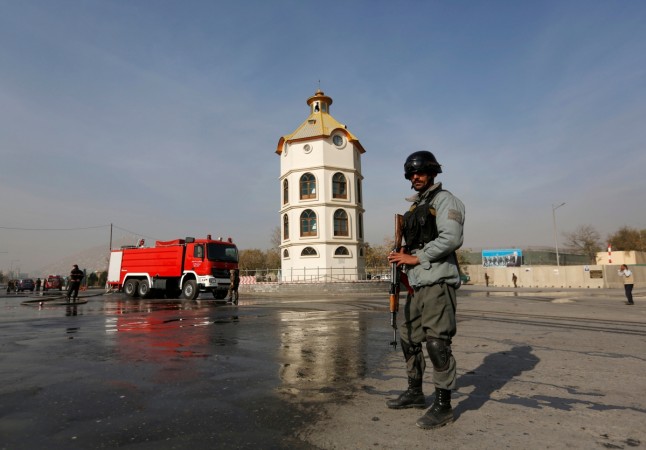 At least four people were killed when a suicide bomber on a motorbike attacked a vehicle carrying members of the security forces on Wednesday in Kabul, security officials said.
Sediq Sediqqi, spokesman for the Afghan interior minister, said on Wednesday that 13 others were wounded in the attack.
No group has yet claimed responsibility.
A security official, who spoke on condition of anonymity because he was not authorised to speak with the media, said the bomber attacked a mini-bus carrying members of an agency that provides protection for high-ranking government officials — similar to the US Secret Service.
This is the second attack this year against the agency; in April, a coordinated Taliban attack using a suicide truck bomb and gunmen killed 64 people at the agency's main compound.
The attack comes days after an apparent suicide bombing at the largest US base in the country,which just observed the 15th anniversary of operations against the war on terror, CNN reported.
Four Americans were killed in the attack early Saturday at Bagram Airfield, US Defense Secretary Ash Carter said. Two of those killed were service members, and two were contractors, Carter said, adding he was "deeply saddened" by the news.
Last week, a suicide car bomb targeted the German consulate in Afghanistan's northern Balkh province on Thursday, local police and officials said. Four people were killed and more 100 were injured when the attack happened in Mazar-e-Sharif, the provincial capital, Balkh province spokesman Monir Ahmad Farhad said. No German diplomats were hurt.