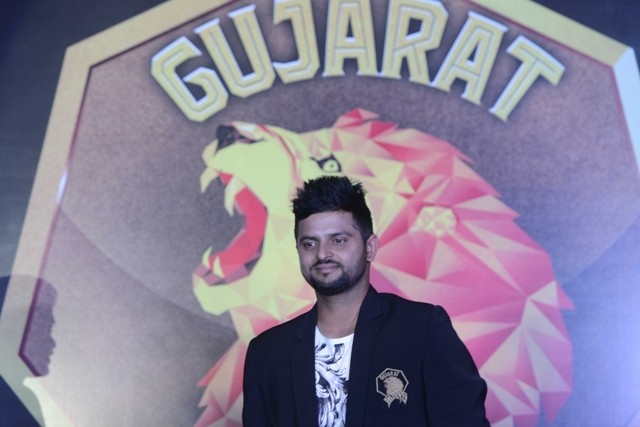 Fresh after being named as the skipper of Gujarat Lions, the new IPL franchisee set to ply their trade in the next two editions of the Indian Premier League, Suresh Raina has given his thoughts on the players that his side will be keen on roping in at the 2016 IPL Player Auction.
The big event prior to the tournament takes place on Saturday in Bengaluru, where as many as 351 players would go under the hammer, with the eight teams having the opportunity of picking a maximum of 116 players overall from the auction pool.
Gujarat Lions, along with Rising Pune Supergiants, replaced Chennai Super Kings and Rajasthan Royals for the next two seasons of the cash-rich cricket tournament. The Gujarat side roped in former Australian batsman Brad Hodge as their head coach.
Gujarat Lions also hired star players like Brendon McCullum, Ravindra Jadeja, James Faulkner and Dwayne Bravo, as the other four players, along with Raina, from the IPL Player Draft held in December last year.
Now, the attention turns to the 2016 IPL Player Auction, and Raina has mentioned that their team will be opting for calculated buys on the day, so as to form a balance team and provide some good competition to the other teams in IPL 2016.
"I am excited about the auction. We need to sit with the coach (Brad Hodge) and owner to decide on the auction," Raina was quoted by IANS on Tuesday. "I urge everyone to support Gujarat Lions, the first IPL team from the region. A lot of youngsters are coming up. It will be all about playing fearless cricket."
"Gujarat as a state has a rich cricketing history with a passion and commitment to the game that is unmatched. We have named our team as Gujarat Lions to try and capture this spirit of Gujarat. The name brings an instant connect with fans not just across the state but all over the world. As do the Lions, we would like to rule the game of cricket," he told to The Times of India.
Raina, who played alongside MS Dhoni at Chennai Super Kings for many seasons of the IPL, said that it will also be a challenge to play against the India T20 and ODI captain in IPL 2016. Dhoni is the captain of Rising Pune Supergiants -- the franchisee from Pune.
"Me and Dhoni played quite a few finals together. It will be a challenge to stop Dhoni playing the helicopter shot," the 29-year-old quipped. "Me and Dhoni talked in Australia how we will be in different teams, but it will be fun. Imagine [Ravindra] Jadeja celebrating dismissing Dhoni."
IPL 2016 starts on 9 April.